Jeff Duensing: Aztec Thrower Ranks Second in the Nation
Hang on for a minute...we're trying to find some more stories you might like.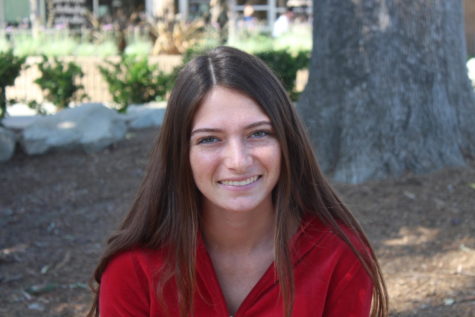 More stories from Delaney Durham
Junior Jeff Duensing is ranked second in the nation for his throwing success. Duensing threw 65 feet in the shot put.
"The people I competed with my freshman year were 10 feet above me. I closed the gap, now I am five feet in front of them," said Duensing. He started throwing his freshman year, competing against other throwers who have been in the sport since they were about seven or eight.
"Starting out I wasn't really good," said Duensing. "But my coach saw my potential so I started to work hard and kept at it. Now, I have a push to keep trying harder and getting better."
"Jeff is better because he throws 4 hours a day, 9 months a year and 6 days a week," said Coach Bill Pendleton. "We chart his workouts and he's thrown 18,000 times so far since he started. No one else works as hard as he does."
Duensing described how his practice ends at 5:30 with two hours on the weekend. "For the amount of time I am putting in, it's good to see the results after all that hard work," said Duensing.
"Going into this year I was at 61 feet." He explained how he fouled at 64 feet last year at the State meet. Because of it, he knew he was able to throw that distance. He explained how last season it took him until midseason to get a new personal record. In his first meet of the year, he threw 64 feet and 65 feet at the Eagle Invitational on Feb. 16.
"We set a series of goals in terms of distance and titles every year. He was 2nd in the state as a sophomore last year so one goal is to try and win the state title," said Pendleton.
Pendleton said that what has gotten Jeff to this position is his "great natural talent" and "great work ethic." He also described him as very coachable.
Duensing traveled to New York during March 8-10 for the New Balance Indoor Nationals. "I hope to just improve where I am able to compete for the first place spot," said Duensing.
Duensing attributes his success to focusing on school and practice. "I really like putting in the hard work and being able to see what I am getting out of it." Since throwing is a personal sport he noted that he finds pride in it because "whatever you put in you're going to get out of it."
"The throws part of the track team has had a world junior champion, 2 national champions, 4 state champions and 22 CIF champions," explained Pendleton about the team's successes. "Jeff was the 3rd ranked sophomore in the nation last year."