Podcast Debate or Debating the Podcast?
Joe Rogan's Moderator Dreams Are Crushed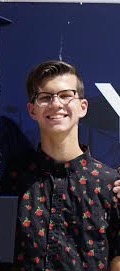 More stories from Zach Waugh
On Sept. 15 of 2020, popular podcaster, UFC commentator and comedian, Joe Rogan, said that he would be willing to moderate a debate between President Donald Trump and presidential candidate, Joe Biden.
About the debate, Joe Rogan said, "I want no one else in the room, just the three of us, and you'd have to stream it live so no one can edit it. I would want them in there for hours." Immediately after saying this, Joe Rogan's fans responded very positively, making memes and tweeting about the possible debate.
On Sept. 30, however, Joe Rogan posted on Instagram backing out of the debate, saying, "You don't need me to handle this 'debate,' you need John McCarthy." Rogan has gone on his podcast before saying he knows very little about politics, so he wouldn't be a very good moderator.
Biden never accepted the offer for the debate, despite requesting to be on Rogan's podcasts in the past. Many suspected that Joe Rogan's criticism of Biden's constant gaffes made Biden worried about going on the podcast.
Biden also may have not wanted to do the debate due to Joe Rogan's outspoken views on Biden's campaign. In many of Rogan's past podcasts, he's gone on record saying he will vote for Trump over Biden due to the fact that he believed he was unable to make change while working with Obama. Knowing that Rogan wouldn't throw either of the candidates softballs, Biden and his campaign probably knew that Biden may not be able to hold his own in this type of situation.
The length of the debate certainly was also a factor in Biden not wanting to take part in it. Prior to the debate of Sept. 29, word circulated that Biden wanted 30 minute breaks throughout the hour and a half long debate. This could either be because Biden knew he would be unable to hold his own that long, or he would need coaching from his campaign managers, the people steering the ship.
While Joe Biden may have ignored this offer for a podcast debate, hopefully this could be a precursor to the future where unofficial debates between high profile politicians are held on podcasts.