Club Rush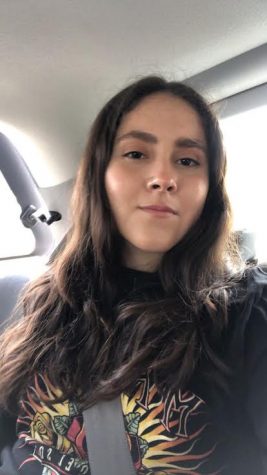 More stories from Jocelyn Castañeda
Differing from other years, this year's Club Rush, which was from Oct.5-9, was all online through Google Classroom and FlipGrid. Although there was a lack of candy to attract students to join, these clubs still found ways to make their club seem interesting to many. If you want to learn more about some of these awesome clubs, check out this inside look to a selected few! 
Here's a list of all the clubs:
The Classics-
Freshman Council
Sophomore Class Council
Junior Class Council
Senior Class Council
Academic Decathlon
PTSA (Parent Teacher Student Association)
Speech and Debate
AFJROTC
Aztec Theatre Co. 
California Scholarship Federation 
National Honor Society (NHS)
Art Club
STEM Club
Esperanza Esports:
AVID
Educators Rising
Unified Sports Club
Diversity Based Clubs (Language/Religion)-
J-Club (The J stands for Japanese)
French Club
Church of Jesus Christ of Latter-Day Saints Club (Mormon Club)
Muslim Student Association (MSA)
Fellowship Christian Athletes (FCA)
Alpha Club
Science Based Clubs-
Stellar Explorers
Race Car Club
Gaming Clubs-
Coding Club
Nintendo/Pokemon Card Club
Community Service Based Clubs-
Community Care Club
Interact Club
Save the Children Club Esperanza
Students Helping Seniors 
Raise Club
Art Based Clubs-
Art Club
Glamified Beauty
Creative Arts Club
Other-
Tennis Club
Book Club
Inside Look At:
Glamified Beauty
Art Club
Students Helping Seniors
Creative Arts Club
Aztec Theatre Club
J-Club
Book Club
FCA and Alpha Club
Glamified Beauty:
Interested in makeup? Join Glamified Beauty to learn new skills and to "express yourself in the art of makeup," according to junior club President, Monique Skovira, who has a passion for makeup. What's cool about this club is that you do not need to be good at makeup to enjoy the club. Skovira said, "As president of Glamified Beauty I would love for many people to join and I will make this club fun! Glam on!!!"
Art Club:
Do you enjoy art and want to find a group of people who like art too? Then you should totally join Art Club. Junior president, Jered Frigillana, said, "Students can look forward to sharing their projects and ideas with other like-minded people without the pressure of having their work graded or scored." You might be worried about finding supplies to enjoy this club. But there's no reason to worry because Art Club will hold drive-by supply pick-ups in the school parking lot with sanitized and safe art supplies! Frigillana explains that Art Club is very calming for many as it allows its members "to explore their creative side freely." And don't forget this club's advisor is Mrs. Magnin, are Art teacher who has years of experience. As a reminder, Frigillana reminds students that, "Joining any club online can be a great way to gain new friends this year since making friends through Zoom when all you see are display names and muted mics is near impossible."
Students Helping Seniors:
Have you ever wanted to have a super wise friend who is full of life? Then maybe you should look into joining Students Helping Seniors club to make that connection with the elderly. Senior class president, Joshua Mac, said, "Students can definitely look forward to a good time finding their 'older selves' to write to for a certain amount of time. They'll see!" Something cool about this club is that you are given a lot of time to finish up your work, or your letter to your future, new best friend. Mac wants to remind students that, "My club is a casual one, we chillin over here." He also goes on to explain that the connection between students and seniors is great as sometimes the elderly generation is forgotten, especially during the current pandemic. "Sometimes they're considered 'no longer useful' and are just pushed into a senior citizen home by their families, who then won't be able to visit because of the pandemic," said Mac.
Creative Arts Club:
Looking for a club that does all types of arts? Well, Creative Arts Club is meant for you! Junior club president, Aklile Tewodrose, said, "Something interesting that differs my Creative Arts Club from other clubs is that we will be focusing on the different areas that are considered to be arts, which include baking, cooking, music, dancing and many more." Students can also get community service hours. Tewodrose also said, "We are dedicated to giving back to the community, especially the children. Our goal is not only to appreciate the arts but also spread the appreciation of the arts." Another perk is that the club will not take up much time and will allow you to "express yourself," according to Tewodrose.
Aztec Theatre Club:
Ready to learn about theatre tips and play some fun theatre games? If so, Aztec Theatre Club can't wait to welcome you! Senior club president, Roni French, said, "We focus on all aspects of theatre, whether you want to work on tech or be on stage, there is a place for everyone." When talking about what makes Aztec Theatre Club special, French said, "We are big on student participation! Everyone's voice matters!"
J-Club:
Want to join a club that will have virtual zoom meetings with Japanese chefs? Or a club that might have a field trip to Little Tokyo? Then you should join J-Club! Club president, senior Matthew Yee, explained, "Whenever students log on to our meetings, they can look forward to learning more about Japan's culture as a whole, and their language as well." No, you don't need to be in Japanese or even know Japanese to be in this club; they will teach you! "In J-Club, the board and I strive to try to make every meeting we have as interactive as possible. We hope you join!" said Yee. 
Book Club:
Do you need a place to just relax and read some great literature without having to take a test on it? Then Book Club might be for you! Junior club president, Anais Honadle, said, "Book club will be different from other clubs because it takes an activity most people would believe is not conventionally exciting, reading, and turning it into a fun group conversation!" Just as when Book Club met in person, they will discuss books with one another, now just over Zoom. "The Book Club will be more than just a traditional book club because there will be community service opportunities to help children through reading as well," said Honadle.
FCA and Alpha Club:
Are you looking for a safe place to ask any questions regarding religion, or even a place to learn more about Christianity? Then you should participate in FCA (Fellowship Christian Athletes), which has a partnership with Alpha Club. "For FCA, we will still be trying to get speakers to speak even during Zoom meetings that we feel can attest to these times and still make an impact on the students, as well as trying to do fun online games or activities to bring people together. For alpha, there will still be meetings online where students can come to Zoom meetings and ask questions about their faith or what is going on in their life," said senior president of both FCA and Alpha Club, Meagan Boots. What's admirable about these clubs is that faith brings people together whether or not someone believes in Christianity. Boots said, "Non-believers can feel comfortable in these clubs because as a club we don't try to force anything religiously on those who attend. It is more about learning from others, like peers or older speakers, who have gone through what we have but have been able to use their faith to get through hard times." As a final message, Boots wants students to, "Get out of there and try new clubs, get involved and find what you are passionate about!"