Supporting Our War Veterans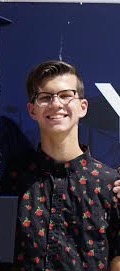 More stories from Zach Waugh
Since 1919, Americans have celebrated Veterans day year-round as a way to honor citizens who may have served in some branch of the military or are still on active duty. It's a well known holiday across the nation, but many people are not aware of its history or the deeper level of importance Veterans Day has.
Veterans Day was originally called "Armistice Day," and its first official date was exactly one year after World War One, on Nov. 11, 1919. Armistice Day was seen as an opportunity for the short-lived world peace that came after World War One. Seven years later in 1926, a resolution was passed that made Armistice Day to be observed as a day of remembrance. Over a decade later, in 1938, Armistice Day became a national holiday, and since then has been celebrated every year with a day off from school or work.
Until 1954, Americans referred to this day as Armistice Day, until Dwight D. Eisenhower officially changed its name to "Veterans Day," and for the next 66 years, that's what the holiday has been known as. In the year 1971, a law was passed that stated that Veterans Day would now be recognized on the fourth Monday of October, no longer on Nov. 11. This law wasn't in effect for very long, because in 1975, Gerald Ford changed the law, and restored Veterans Day to its original date of Nov. 11. President Ford wanted the holiday to be changed because he felt like the original date was more important than the holiday itself, and the end of World War One should be honored.
Many people confuse Veterans Day with a holiday like Memorial Day, since they're both national holidays meant to honor those who serve or have served in the military. The difference between the two stems from who the holidays honor. Memorial Day is specifically meant to honor fallen soldiers who have died during a war, while Veterans Day honors veterans and soldiers who have once served the country, dead or alive. 
It's important for us to celebrate Veteran's Day to stay aware of the ultimate sacrifice made by those who enlist in the military. Without veterans, America wouldn't be as safe as it is, and they deserve a day to be honored.