Vegan Recipes and Substitutions for the Holiday Season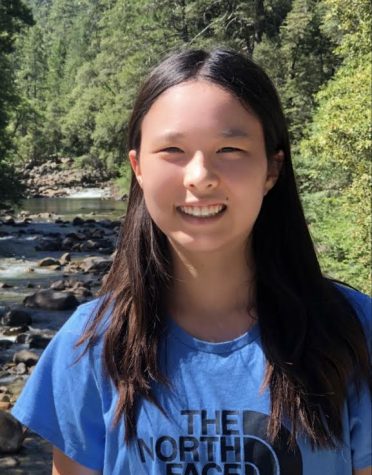 More stories from Katie Flanagan
Calling all plant-based eaters – it's Vegan Month! That's right, each November, vegans from all around the world gather to celebrate their 100% cruelty-free, plant-based diet. Over 78 million people worldwide are vegan and anyone can adopt this lifestyle! While it can be difficult to find recipes catering towards a vegan's diet, you'll soon realize that your favorite meals or even desserts can be made plant-based. Vegan or not, countless recipes are not only mouth-watering but are completely plant-based! Follow these recipes that are essential to have a very-Vegan day!
Vegan Stuffing
When it comes to a hearty Thanksgiving meal, stuffing is always a must-have item at any dinner table. This one is made with country bread and vegetable stock while sprinkled with pepper and garlic to flavor. 
Ingredients
1 loaf of crusty country bread

Cooking spray

3 tbsp extra-virgin olive oil

1 large onion, diced

4 stalks celery, thinly sliced

6 cloves garlic, minced

2 cups vegetable stock or water

Kosher salt

Freshly ground black pepper

3 sprigs thyme, stems removed

Sprigs sage, finely chopped

1 sprig rosemary, finely chopped.
The day before: Slice bread into 1″ cubes and leave out overnight to dry out. (Alternately, place bread on baking sheets and bake at 200º for 20 minutes.)

Preheat the oven to 350° and grease a 3-quart baking dish with cooking spray. Heat oil in a large skillet over medium heat, add onion, and cook until lightly charred in some spots, about 5 minutes. Add celery and garlic and continue to cook, stirring occasionally, until celery starts looking translucent. Add vegetable stock to the pan with veggies and scrape up any browned bits with a wooden spoon. Season with salt and pepper.

Mix bread with vegetable mixture and chopped herbs until well combined and transfer to the prepared pan. 

Cover tightly with foil and bake for 40 minutes. Remove foil and continue to bake until stuffing is golden brown and crisp on top, about 35 minutes more.
Lemon Basil Vegan Pasta
Who doesn't love pasta dishes? This savory dish consists of seasoned whole wheat pasta, hints of lemon zest, and a medley of vegetables. It is then topped off with a cashew-based cream sauce. 
Ingredients
8 ounces whole wheat pasta

3 cups broccoli florets

2 tablespoons olive oil

1 medium yellow onion, diced

1 medium red bell pepper, diced

3 ounces sun-dried tomatoes sliced

4 ounces arugula

Kosher salt and ground black pepper
Lemon basil cashew cream sauce
1 cup roasted, unsalted cashews

3 cloves garlic

½ lemon, juiced

1 cup packed fresh basil

1 cup water

½ teaspoon kosher salt
Boil the pasta

:

Bring a large pot of water to a boil. Once boiling, generously salt the water. Add in the pasta and cook to al dente, according to package directions. About 2 minutes before the pasta is al dente, add the broccoli florets to the pot to cook with the pasta as the pasta finishes cooking. Reserve 1 cup of the starchy pasta water. Drain the pasta and set aside.

Make the lemon basil cashew cream sauce

:

Add all listed ingredients to a high-speed blender. Blend until smooth and creamy. Set aside, or store in an airtight container in the refrigerator for up to 1 week.

Cook the veggies:

Add the olive oil to a large skillet over medium heat. Once hot, add in the onion and bell pepper. Season with 1 teaspoon Kosher salt and ½ teaspoon ground black pepper. Cook, stirring occasionally, until the veggies soften slightly, 3-4 minutes. Once softened, add the sun-dried tomatoes and arugula to the skillet. Cook, stirring occasionally, until the sun-dried tomatoes soften and the arugula wilts slightly, 1-2 minutes.

Finish the creamy vegan pasta:

Once the veggies are ready, add the drained pasta & broccoli to the skillet. Pour the lemon basil cashew cream sauce over top. Toss to combine, adding a little of the reserved starchy pasta water as you go to reach your desired consistency. Taste and season additionally with salt or a squeeze of fresh lemon juice, as desired. Serve immediately. Enjoy!
Pumpkin Pie
With Thanksgiving approaching in a couple of weeks, there's no better dessert to highlight than pumpkin pie! This fall-staple is creamy with a hint of spice, made with coconut milk as an alternative to regular milk. You could even add a dollop of coconut cream to top it off! 
For the Pie Crust
1 cup + 2 tbsp All Purpose flour

1 tbsp sugar

½ tsp salt

¼ cup coconut oil (solid) 

4 tbsp ice water
For the Filling
1 (15 oz) can pumpkin puree

¾ cup coconut milk (canned, full fat) 

¾ cup light brown sugar

¼ cup maple syrup

¼ cup cornstarch 

3 tsp pumpkin pie spice

1 sp vanilla extract 

½ tsp salt
Prepare the crust: Add all purpose flour, sugar and salt to the food processor and pulse to combine.

Add the coconut oil (must be solid, not melted) and pulse until the mixture is crumbly.

Add ice water and pulse it to combine. It should look like a dough now and if you break off a piece and roll it in your hands it should easily roll into a ball.

Remove the dough from the food processor, transfer to a floured surface and roll the dough into a big round ball.

Using a rolling pin roll out the dough from side to side into a large circle that is wider than your 9-inch pie dish.

Spray your pie dish with non-stick spray and then roll up the crust in your rolling pin (or just pick it up carefully) and carefully unroll it over the top of your pie dish. Carefully tuck the crust in along the edges of your pie dish.

Take a scissors and trim off any excess dough but make sure that there is a little overhang over the edges of the dish. Place your pie crust into the fridge while you prepare your pie filling.

Prepare your filling: Add canned pumpkin, coconut milk, brown sugar, maple syrup, cornstarch, pumpkin pie spice, vanilla extract and salt to your blender and blend until smooth.  If you don't have a blender, then just add all ingredients to a mixing bowl and use a hand whisk to whisk it until smooth. 

Pour this out over your pie crust and smooth down with the back of a spoon. 

Place into the oven to bake for 60 minutes at 350°F. To prevent over-browning, bring it out after 40 minutes, tent it with foil and then return to the oven for the remaining 20 minutes (*see notes). 

When you remove the pie from the oven, it will still be quite wobbly in the center, this is completely fine, it will firm up when cooling. Your pie may also be quite dark in color when first removed from the oven, it lightens up a lot when cool. 

Allow to cool on the counter and then place into the refrigerator to set completely, around 4 hours at least or overnight if possible until completely chilled and set. Serve with vegan whipped cream. 
Substitutions!
Lastly, for newer vegans, or people considering joining the vegan community, here a few links of vegan substitutions for your favorite foods! 
The 10 Best Vegan Milk Alternatives
https://proveg.com/plant-based-food-and-lifestyle/vegan-alternatives/the-10-best-non-dairy-vegan-milk-alternatives/
The 10 Best Meat Alternatives
https://proveg.com/us/plant-based-food-and-lifestyle/vegan-alternatives/vegan-meat-alternatives/