Newsom No More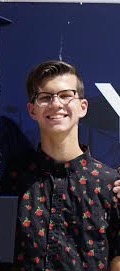 More stories from Zach Waugh
Gavin Newsom is not handling Covid-19 in California correctly at all. Governor Newsom's almost authoritarian and dictatorial style of leadership has caused thousands upon thousands of Californians to lose their jobs, and to this very day, he's still refusing to let many businesses open up.
The most egregious misstep Governor Newsom has made is refusing to let theme parks reopen. Since March of 2020, Disneyland, Knotts Berry Farm, and Six Flags Magic Mountain have stayed closed to avoid any mass spreading of Covid-19. Seven months later, these three theme parks are begging Governor Newsom to allow them to reopen, using Disney World opening in July as an example of a theme park functioning safely.
Governor Newsom wouldn't budge until giving Disney World itself a visit, and subsequently putting together a plan that stated that theme parks could open when California enters the lowest possible tier of Covid cases, being that there could only be one or less new Covid cases per day. Since Southern California is pretty firmly established in the red tier, scientists predict that Southern California wouldn't be in the yellow tier until the summer of 2020, and by extension, no theme park could open until the summer of 2021.
It should go without saying that that plan is just awful. Not only will Southern California's economy take a hit of over five billion dollars from the loss of Disneyland alone, but countless amounts of surrounding hotels, restaurants and malls will lose an incredible amount of foot traffic from tourists. Disney World reopened during the height of Covid in the summertime, and no real problems related to Covid have come from their reopening. Plus, Disney World gets a way heavier amount of tourist action than Disneyland does.
He claims that he's doing it for California's own good to protect his people, but if Governor Newsom really did know and care for what's best for his people, he wouldn't have made it so Disneyland was forced to lay off 28,000 of their employees. However, every cloud does have a silver lining, and many of the 28,000 people who were laid off will now have contempt towards Newsom and join the push to recall him.
In conclusion, the pandemic has effectively exposed Gavin Newsom as a corrupt man who never should've been allowed to wield the power given to him when he was elected into his position. Gavin Newsom destroyed San Francisco, and it's safe to assume that's where Orange County is headed if he isn't kept in check.