2021 New Years Resolution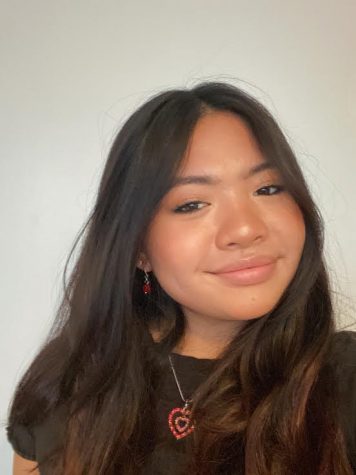 More stories from Ashlyn Bautista
As we get closer and closer to the new year, students have begun thinking about what 2021 could possibly hold after all the surprises 2020 threw at us. After the wild ride that was 2020 that brought us a pandemic, political changes and a full year of new trends, we are all trying to keep our hopes high for some peace in this new year. Looking forward to the future, here are some students' 2021 New Year's resolutions:
Some students are looking forward to this new year to try and gain some new talents, work hard at their supports or take time to work on the hobbies they enjoy.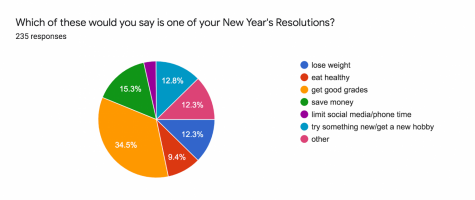 "A New Year's Resolution for 2021 is for me to work out more and gain more muscle mass." – Aiden Swinfard, sophomore
"I'm currently trying to learn the guitar, bass, piano and ukulele simultaneously." -Braeden Rainford, sophomore
"One of my personal resolutions is to surf some big waves, maybe like 10 feet." –  Jackson Winters, sophomore
Not everyone likes to make New Year's resolutions though. Some students like to remain open and just try to take it one day at a time.
"I am avoiding making any New Year's resolutions this year because if there is anything 2020 taught me, it is that you never know what will happen next. So it is best not to have too high of expectations for yourself or others because everything could change in a moment. I guess you could say that my New Year's resolution is, ironically, to not think too much about the new year, so I do not get my hopes up." – Hannah Petinak, junior
The new year is also a great time to start making time for yourself. Personal growth and self-care are very important and should always be something we all strive for.
"Confidence, I don't want to live my life based on other people's opinions." – Vivi Avalos, senior
"I want to focus more on my mental health." -Quynh Vo, junior
"One of my personal New Year's Resolutions for 2021 would be to reduce the amount of time I spend watching YouTube or playing video games." – Samuel Boyden, freshman
After the crazy year that was 2020, it is nice to want to get out and try new things. After being stuck inside for so long, many students want to try and branch out, have new experiences or memories and step out of their comfort zone.
"One of my personal new year's resolutions is to experience new things. Ever since the first stay-at-home order was placed in March, I haven't really been able to branch out to new people or new places. My goal is to try to adjust to getting back to living life without fear or anxiety surrounding the pandemic, while still being safe. These last nine months have taught me who and what is most important in life, and I hope to be able to have the best experiences with the people I love before going off to college." – Madison Steinshouer, senior
"One of my resolutions is to be more social and meet new people." – Kaden Whitecavage, freshman
"My personal New Year's Resolutions for 2021 is to try to be adventurous. I know that traveling has been more difficult than ever, but I also know that I don't have to travel in order to see new things. All I need is to try new things in order to fit my New Year's Resolution." -Evan Goff, senior
"I want to document every moment that I want to either by picture, video or journal so that I will always keep that memory." -Hannah Momtaz, sophomore
Of course, we all want to hope to further our academics this next year. It's always a good idea to set a goal for your grades in school and even strive for knowledge outside of the classroom.
"One of my personal New Year's Resolutions for 2021 is to try and procrastinate less and make sure to get things done in a timely manner." -Avery Bowman, freshman
"I want to question everything and further my knowledge on current topics and try to do something to help those in need." – Angela Booth, senior
While our own personal resolutions may all be different, I think we can all agree that we should make it a goal as not just a student body, but as a society as a whole, to learn to listen to others, be kind and to make the best out of whatever 2021 throws at us.