DIY Christmas Gifts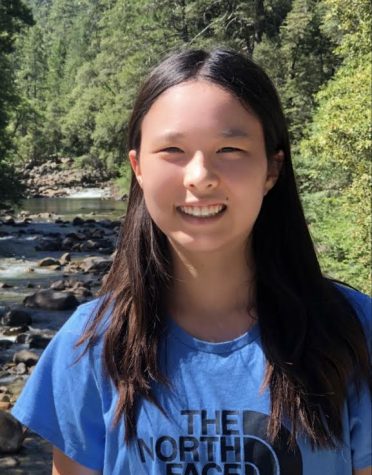 More stories from Katie Flanagan
Tis the season for gift-giving and… gift-making! So put down those $20 Target gift cards and boost your creativity with these DIY Christmas gifts! 
M&M Cookie In A Jar
I think we can all agree that nothing tops the taste of gooey Christmas cookies straight out of the oven. These M&M cookies-in-a-jar are no exception. And the best part is: You don't have to be a good cook to enjoy them! Just toss in some eggs, butter, vanilla and bake at 350°F for a sweet treat. It's that simple!
Supplies: 
1 ½ cups of all-purpose flour

1 teaspoon baking powder

½ teaspoon baking soda

¼ teaspoon salt

1 cup Holiday M&M's or chocolate chips

⅓ cup light brown sugar, packed

½ cup granulated sugar

1 quart Mason jar
Directions:
Combine flour, baking powder, baking soda and salt in a small bowl. 

Pour into the bottom of a 1-quart mason jar. 

Top flour mixture with M&M's, then brown sugar, then granulated sugar. 

Seal the lid and decorate with a ribbon.
*Recipe to include with the jar
In a large bowl, whisk 1/2 cup of melted and

cooled

unsalted butter, 1 large egg and 2 teaspoons vanilla extract. Add the contents of the jar and gently stir with a wooden spoon or rubber spatula until combined (dough will be crumbly). Chill for 30 minutes. 

Form golf ball-sized portions of dough. Place the dough balls onto lined baking sheets. Bake at 350°F for 8-10 minutes, until the edges are set and the centers of the cookies are still slightly underdone. Place baking sheets on a rack to cool.
Striped and Scented Soy Candles
Introducing…. the super-festive, seasonal, scented candle! This customizable candle is not only easy to make, but it looks just like you bought it from the store! BONUS: Your house will smell amazing!
Supplies 
1 Glass Jar (make sure they are heat tolerant) 

Soy Wax Flakes

1 Candle Wick

Essential oils

Pourable glass measuring cups

Unwrapped crayon bits in the color of your choice

Super Glue
Directions
Pour your wax flakes into your pourable glass measuring cup. 

Microwave on high for about three minutes. Since microwaves vary, keep an eye on this. If your flakes liquefy before three minutes, stop the microwave and take them out. 

Attach your wicks to the bottom of the glass containers with super glue.

Use 10-15 drops of essential oil into your liquified wax; mix and then pour into a glass container with a wick. 

Wait for the wax to dry and then continue with the next color (repeat the steps above). 
NOTE: *When making the colored layers, microwave the soy wax along with bits of crayons with your color of choice. 
For a more detailed recipe, visit: 
 https://www.homedit.com/multi-scented-christmas-candles/
No-Sew Blanket
When asked about the biggest joys of winter, the number one answer is definitely cuddling under layers upon layers of blankets. This No Sew blanket only requires scissors and fleece and is guaranteed to surprise your loved ones on Christmas morning! 
Supplies 
Directions
Choose your fleece pattern! Try to choose a print along with a solid color. Check out your local Michaels or JOANNs for some of your favorite fleece designs.

Lie the two fabrics on top of each other with the right sides facing OUT. 

Trim the two fabrics so they are the same size. 

Cut a five-inch square from all four corners. 

Cut fringe on all four sides of the blanket. Cut through both layers of fabric at the same time. Fringe pieces should be a little wider than the width of your finger. Cut in from the edge 5 inches.

Leave your blanket laying flat on the surface with all of the fringes lined up. Begin tying them into knots. 
NOTE: Your blanket can be any size! Most fleece comes 60-inches wide and the finished product will be about 10 inches smaller than the fabric you started with.