2020 Recap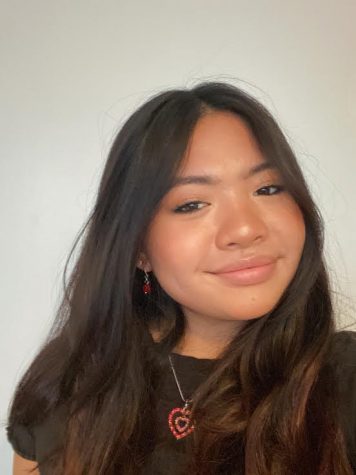 More stories from Ashlyn Bautista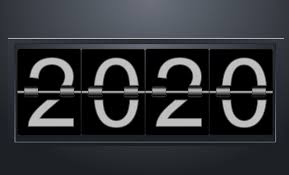 I think it's safe to say that 2020 has been a wild, unpredictable year full of some really high highs and some really low lows. From the global pandemic changing our lives to new voices being heard, this year is definitely one that will go down in the history books (Good luck to us trying to explain it to our kids.) As we approach the final weeks of this rollercoaster of a year, let us take a look back on both the good and the bad, and try to remain hopeful as we ring in the New Year.
The year started off rocky that's for sure. Australia was suffering through some intense wildfires, and back home, memes erupted everywhere about a possible World War 3 caused by the United State's killing of Iranian major general, Qasem Soleimani. Though luckily it never happened, across the globe some other interesting things were happening. Prince Harry and Dutchess Meghan decided to step down from their royal duties, and after years of debate, the United Kingdom finally left the European Union. Sadly, in January we also lost our beloved Kobe Bryant and his daughter, Gigi Bryant, along with a few others in an unexpected plane crash leaving thousands devastated and just hoping the next month would be better…right?
Well, the hope that 2020 maybe wouldn't be all too bad was crushed when the world went to chaos as the Coronavirus made its entrance into our lives. Global panic occurred as this unknown disease started taking lives and many places started to close down, including our very own school. In other political news, the month of February also marked the impeachment of President Donald Trump as well as the conviction of the notorious Harvey Weinstein. Finally, February brought us some joy with the Oscars, where the director of "Parasite", Bong Joon-Ho, owned the night taking home 6 titles.
The month of March launched us deeper into despair as the World Health Organization declared Covid-19 a pandemic, and the stock market faced a very deep plunge. People began losing jobs, hospitals were overcrowded and let's not even mention the war on toilet paper. As stimulus checks were being passed out, social distancing was being enforced, stay at home orders took over and masks became our new fashion statement, Italy became the first country to go into a nationwide lockdown. The good thing is that we then had a lot of time to catch up on our Netflix shows like the ever so popular "Tiger King". Music gave us another outlet with The Weeknd's album, "After Hours", which quickly became a fan favorite of 2020.
April marked the first 100 days of the New Year, even though it had already felt like years had passed. Covid cases were still on the rise, now having the global number of cases passing one million. Politics were also raging in our divided country as Bernie Sanders left the presidential race making Joe Biden the clear democratic nominee. Social media also blew up when rumors of North Korean leader, Kim Jong-un, having passed away surfaced. Although they ended up being false, social media outlets like Twitter had a fun time dragging out this rumor with silly memes and snarky comments.
May was a real turning point this year with the murder of George Floyd. Protests, outrage and even looting began taking place all across the country. Voices from all over the world began speaking out on the idea of Black Lives Matter and society turned into a war zone. Everyone was forced to look face to face with the issues of the country, and the United States plummeted into a very divided nation. As our Instagram timelines filled with new's headlines and political posts, 2020 just decided to make matters even better (sarcasm intended) when sightings of murder hornets took place across the country. AP Testing was also new this year with all tests not only being shortened but also were taken at home in our pajamas. Even though it seemed like we were all entering our own personal Hunger Games, Lady Gaga acted as a light at the end of the tunnel when she released her sixth studio album, "Chromatica". Everyone say, "Thank you, Gaga!"
Finally, June rolled around, and we all thought maybe we could all get some peace with half of the year being over….boy were we wrong. The 2020 seniors got to experience graduation via Zoom and a drive-through walk at the school. For the rest of us, we had the experience of taking online finals and crossing our fingers that maybe summer 2020 wouldn't be all that bad. Around us, protests still were going on, but New York finally began to open after a forced 100-day lockdown. In more good news, June brought us a landmark Supreme Court case that ruled that gay and transgender workers could not be discriminated against in the workplace, and the month also marked the 50th anniversary of the first Gay Pride march in NYC around the world. Though Covid seemed far from over, the month of June seemed like a relatively calm month…for 2020 that is.
July was a great month for music. Not only did Taylor Swift decide to surprise her fans when she tweeted one morning that she was going to release an 8th studio album, Folklore, but that same day happened to be the 10th year anniversary of one of the world's most beloved boy bands, One Direction. Fans on both sides blew up Twitter and many stayed up all night to listen to Swift's new album (which I can't get enough of by the way) and to enjoy taking a look back on One Direction's greatest moments. That's what I call, "Midnight Memories". Earlier in the month, Hamilton fans also got to experience the world renowned musical in their own homes when it was released on Disney + for the 4th of July, and Disney + also decided to bless us with Beyonce's new visual album "Black is King". Social media was going crazy over an apparent Twitter hacker who got into accounts like Jeff Bezos, Elon Musk and even Kim Kardashian West. Sadly, July could not go without its losses, as the world mourned the surprise death of former Glee star, Naya Rivera.
August saw more protest after the shooting of Jacob Blake, sparking more voices to speak out and work toward reform. Kamala Harris was also officially named Joe Biden's Vice President and politics began to surround our everyday lives. California was also suffering from a very intense fire season, and Beirut, Lebanon faced a very scary, surprise explosion. Hollywood also suffered a great loss when it was announced that "Black Panther" actor Chadwick Boseman had secretly been facing a battle with colon cancer and had sadly passed away. We also lost Joe Ruby, the co-creator of one of the world's most beloved cartoons, "Scooby-Doo, Where Are You?", which I know for many of us was part of our childhood.
Well, back to school we went but this time online. It was a whole new type of school for all of us when instead of trying to push our way across the bridge, we struggled to make sure our internet connection was stable. September was also another politically heavy month as the BLM movement reached its 100 day anniversary, and Trump and Biden had their very first debate. We also saw another tragic death with Ruth Bader Ginsburg, the associate justice of the Supreme Court of the United States. She was the second woman to ever serve on the Court and was a leading voice for gender equality, civil rights, liberties and woman's interest. Trump was quick to try and fill her place when he nominated Amy Coney Barrett to fill the now empty roll.
As we all began counting down to the end of the year hoping that the end of 2020 would mean the end to all this madness, things only got more hectic. In October, in a wild turn of events, Donald Trump tested positive for Covid-19. Now that's ironic. The music world also faced some highs and lows this month when beloved rock artist Eddie Van Halen passed away. Luckily, Ariana Grande decided to bring some light back into our lives when she released her new album, "Positions", which quickly took over all social media platforms. The month wrapped up with a pretty unique Halloween. Instead of seeing hundreds of kids flood the streets for candy, we were inside spending time with a few friends and taking in what a wild year this has been.
Even by November, this insane year was not letting up. The month had a stressful start with the Presidential Elections. Everyone was on their phones, checking the news and crossing their fingers for their candidate. By the end of the first week, Joe Biden had declared victory as the 46th President of the United States. November also brought the 17th season of everyone's favorite hospital drama, Grey's Anatomy. This show which, first aired in 2005, has officially been on screen longer than some of our own freshmen have been alive…crazy. Harry Styles also made headlines when he was announced as the first solo male cover for Vogue's Magazines December issue, but not without controversy. News outlets and Twitter were quick to speak on the fact that the cover displayed Styles in a dress, opening up the door for new conversations and opinions. Jeopardy host, Alex Trebek, also sadly passed away and many fans were quick to reflect on his 37 seasons on the show. As the month ended with Thanksgiving at home, we all took the time to look back at this whirlwind of a year and just be thankful.
Now, we all finally made it to December, but the pandemic is far from over. California is slowly going back into shut down with stay at home orders as numbers are continuing to grow. Thankfully, we seem to be getting closer to a vaccine which hopefully means things will be able to go back to normal very soon. December is not without some unexpected turns though, as Taylor Swift again surprised her fans with another studio album, "Evermore", which is the sister album to the one she had released in July, and well-known talk show host Ellen DeGenerous came out saying she got Covid. And this all happened in the first two weeks of  December alone. Though this month is already full of surprises and we are still stuck at home, that is no reason to not celebrate the holidays and get excited for the highly anticipated end to the year 2020.
Looking back on this year, there are many words that come to mind and normal is not one of them. From masks to elections to somehow the 2000s coming back into style, this year is definitely one we will never forget. Through a pandemic, shifting political tides and the loss and struggle of many people due to the virus, all we can hope for in 2021 is much more kindness from both each other and whoever was controlling this crazy Hunger Games of a year.