Entertaining Spring Break Activities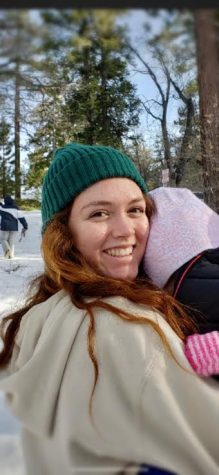 More stories from Alexis Lunsford
How do you exactly cancel spring break? Even with the restrictions following the outbreak of the novel Coronavirus, Spring break will definitely be upon us. Whether it just merely pertains to you sitting on the couch or finding yourself peering off the balcony of a five-star hotel, there are always options. 
Now while this is in fact relevant to all the years prior, this year, in particular, people may try to find blood pumping activities or even relaxing entertainment. 
Of course, with the disappointment of our spring break spent in lockdown last year, any activity is better than no activity. 
So, considering all precautions, here are some enjoyable spring break activities to endure during this time. 
The Beach  -The beach is perfect for spring break due to the expectations of warmer weather leading up to summer days. With open space and sunshine, it's the perfect place to social distance and enjoy the sun and water. 
The movies –While this may seem like not the most ideal idea for our situation, just hear me out. The drop in Coronavirus cases has earned us our freedom to be able to enjoy the theaters. With the big screens not being allowed to be filled to full capacity, there's peace of mind that there won't be virus-ridden people around you! Take the opportunity and see a movie during spring break! 
Picnics in the park –Now, this just doesn't have to be all about food. You could paint and ride bikes or even kick a ball around. There are endless possibilities at a park. Certain areas have lakes you can fish at and plenty of trees which you can relax under. While the possibilities are endless, the duration of spring break is not, so use your time wisely. 
Drive-in Movies –Drive-in movies have seen their comeback in popularity this past year. With the perfect opportunity for social distancing, this will allow you to have an up-close and personal experience with the movie instead of being crammed into a small theater with a bunch of other people.
Bake –Cupcakes, brownies, cookies, cakes, there is an endless amount of possibilities of what you can create. You can go from following the basic directions on the box to digging deep into Pinterest for the perfect recipe. Either way, it doesn't matter as long as your house is filled with an addicting mouth-watering aroma. 
Learn a new hobby –This can literally be anything! You can learn how to sew, ride a skateboard or paint and draw in a specific style. Find something you've never done before and try it out! The worst thing that can happen is you don't like it. It happens! 
You have nine days to do whatever you want. So take advantage before it's over.