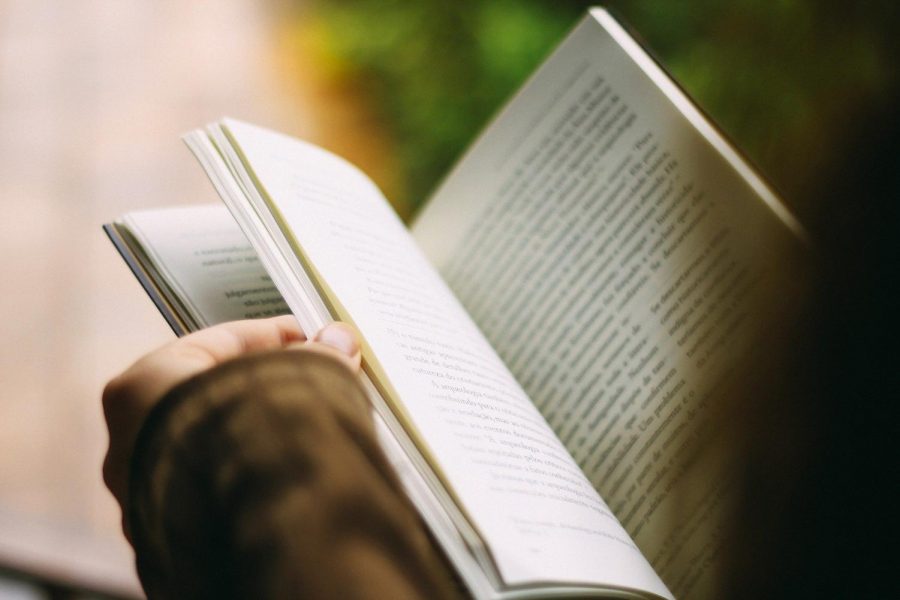 Photo attained from Pixbay
Spring Break is coming and there's no better way to spend it than curling up in a corner with a book. Whether you're a fan of historical fiction or high fantasy, there is a little bit of each genre in this list below. In no particular order, here are the Top 5 Books to read during Spring Break. 
Red Queen by Victoria Aveyard
A city divided by blood. Reds are commoners, the slaving class who are crushed under the heels of the Silvers – warriors with supernatural abilities. Seventeen-year-old Mare is a Red before discovering a deadly power of her own. She is then forced to assume the role of the long-lost Silver princess. The Red Queen is a breath of fresh air and takes a unique spin on classic tropes with high stakes and power-wielding humans. Fantasy meets dystopian in this electrifying debut novel that reeks of betrayal.  
We Were Liars by E. Lockhart 
A picture-perfect family. Secrets hidden in the crevices of their private island and lies that spread like wildfire. Lies everywhere. We Were Liars tells the story of eighteen-year-old, Cady Sinclair, who after a brain injury, is recovering memories from Summer Fifteen. As the events from her accident slowly return, Cady starts to piece together the truth – and it will shock you. E Lockhart is praised for her intricate style and clever methods of storytelling. Hold onto your seat because this book is littered with plot twists. 
All the Light We Cannot See by Anthony Doerr
"Stupendous… a beautiful, daring, heartbreaking, joyous novel." Critics from all over the world rave about the Pulitzer Prize-winning novel, All the Light We Cannot See. It follows a blind French girl and a German orphan boy living in the midst of the chaos of World War II. Their lives soon intertwine by a banned radio system and a hunt for the Sea of Flames diamond. Doerr's gorgeous writing and ability to transport his readers to the tumultuous times of WWII is what makes this novel truly shine. 
Where the Crawdad's Sing by Delia Owens
  "There are some who can live without wild things, and some who cannot." Where the Crawdads Sing is a coming-of-age story with hints of romance and a splash of murder. Readers watch naive Kya, the "Marsh Girl", grow up in the face of abandonment alone in the marshlands of North Carolina. From ages six to sixty-four, Kya battles loneliness and heartbreak before finding herself a prime suspect in a murder trial. Where the Crawdads Sing is a Reese's Book Club novel that spent 124 weeks on the New York Times Bestseller list and is soon to be a major motion picture!
The Invisible Life of Addie LaRue by V.E. Schwab. 
1714 France – A young girl makes a Faustian bargain that curses her to live forever and be forgotten by everyone. Flash forward three hundred years… 2014, New York City. Addie meets a boy called Henry and hears the magic words "I remember you." Together, Henry and Addie race through the city in a ballad of time. Schwab effortlessly weaves together old and new in a poet-like way that is sure to make you smile and weep. The Invisible Life of Addie LaRue is a luminous masterpiece dabbled with tragedy, horror, agony and beauty. A tale that will chip away at your heart and leave it in pieces.