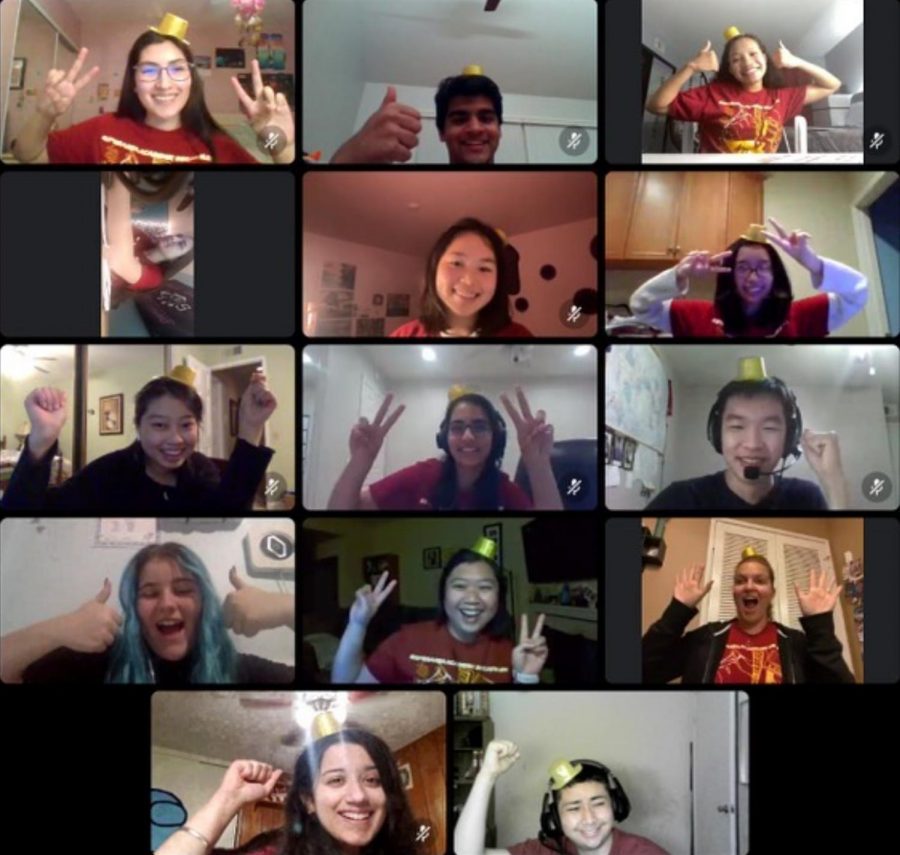 Photo obtained from the Esperanza's Academic Decathlon Instagram Page
It's 2021… and Academic Decathlon is making Esperanza history!
For the first time in nearly fifty years, our very own Academic Decathlon team qualified for the California Academic Decathlon State Competition. Through the past six months, 11th and 12th grade decathletes have been caught in an endless cycle of preparing, discussing and studying. After earning one of the top scores in the county, Esperanza's team is paving their way to greatness!
"We start with just Orange County schools. After our four days of competing, we had an awards ceremony and found out that we placed eighth," said Academic Decathlon coach, Mrs. Nguyen-Valdez. "Our team actually performed well as a whole. About eleven students earned at least one medal."
Medalists include senior Dyanna Henriquez-Serrano (four medals), junior co-captain Megan Davis (three medals), senior co-captain Katrina Liu (perfect score in interview) and several others. The team's sky-high scores not only applaud the merit of these students but also indicate another cycle of preparation. The state competition consists of the same ten different subjects ranging from essay to social science along with an awards ceremony commemorating the winners.
"I like competition day and seeing people step up to the plate," said Academic Decathlon coach, Mrs. Massaglia. "It's really cool to see the team come together and encourage each other and help them out."
Engagement is crucial during pandemic times. Whether it's cheering on their fellow teammates or celebrating each other's victories, there's nothing that can dull Academic Decathlon's school spirit! They spice up their zoom sessions by incorporating themed practices like "Noodle Day" and "Stuffed Animal Day".
"Mrs. Nguyen did a great job of still trying to have themed class days and invite everyone to the classroom to compete," said junior co-captain Megan Davis. "These days where we would dress up helped to keep the team engaged even though we could not see each other in person."
There's an aura of truth to the saying "teamwork makes the dream work". Academic Decathlon certainly embodies the word "team". And although competition implies pitting school against school and classmate against classmate, the decathletes only build each other up. In the midst of piled textbooks and computers, the team isn't afraid to laugh out loud and express their excitement.
"The whole team was shocked when we made it to state so much so that no one really realized it was happening," Davis said. "To be honest it was completely unexpected because it had been harder to learn through Zoom but the hard work that our Acadec team put in made the dream a reality, and I'm just glad I was here to witness it."
We're sending our wishes out to the varsity Academic Decathlon team as they take on state championships!