Leading the Aztecs: Meet the Newest ASB Officers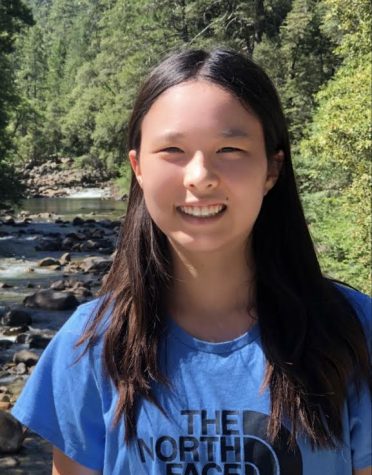 More stories from Katie Flanagan
ASB is the backbone and force behind student activities. Whether working behind the scenes to plan assemblies or cheering to their heart's content at pep rallies, ASB students radiate school spirit. And while we love our current ASB officer team, their term is coming to an end.
The beginning of April marked election week where wannabe-ASB officers shared their campaigns while peers voted for the roles of President, Vice President and Secretary/Treasurer. And while there were plenty of well-rounded candidates, next year's ASB officers have recently been released on Esperanza's Instagram. Put your hands together for the 2021-2022 ASB Officers!
The ASB President is Quynh Vo, the Vice President of Activities is Autumn Blais, the Vice President of Business is Elin Amaro, the Secretary is Zoe Zadah, and the Treasurer is Adam Garay.
The class of 2022's senior President is Bella Arroyo, the Vice President is Hazel Hagen and Secretary/Treasurer is Maya De La Torre.
"I plan to make the class of 2022's year special by doing senior activities very often at least once each month," said senior president, Bella Arroyo, "A word of encouragement I would give to the class of 2022 is determination. We are so close yet so far, and we have come all of this way and have been through so much, so I would encourage everyone to keep going and be determined." 
The class of 2023's junior President is Audrey Almeida, the Vice President is Jack Miller and Secretary/Treasurer is Hannah Momtaz. Not only is this team of officers hardworking, but they're also determined to make their junior year the best it can be. 
"Some activities I recommend all EHS students participate in are dances, sporting events and clubs that match their interests. Even if you do not consider yourself a "sports" person, the energy and school spirit at games are so unique and hopefully something that we can all experience again next year," said junior President Audrey Almeida, "Dances are so fun and a great opportunity to just hang out with your friends and have a carefree night out. I think that it is important for students to be involved with activities they are passionate about, so finding a club that fits your interests is something I highly recommend." 
This year has been a whirlwind of technical difficulties and canceled social events, so it's easy to feel disconnected. Participating in school activities allows students to escape the stresses of school and lose themselves in the fun. 
Last, but certainly not least, the class of 2024's sophomore class President is Maria Dimian, the Vice President is Kylie Gorospe and Secretary/Treasurer is Cara Hu. Along with her goal to establish community within her class, Dimian is determined to make the class of 2024's sophomore year one to remember. 
"A couple of my goals for next year is to unite our class and ensure when we do have school activities, they are as memorable as possible and make up for this first year of high school that we have lost," said Dimian, "Everyone has done an amazing job this year even under the circumstances! I'm sure this next year will be a year to remember." 
That's right, our 2021-2022 officers are ambitious, decisive and passionate. They're ready to put the chaos of this school year behind and introduce a new chapter of high school. Get ready students because next year is going to be a blast!