From Hocus Pocus to The Exorcist, Here are 18 Movies to Watch This October
Seth Diaz, Arts & Entertainment Editor
October 1, 2021
October marks the time of the year where friends and family come together to step outside their comfort zones and into frightening fantasy worlds. That is commonly done through amusement parks, such as Knotts Scary Farm, or Universal Studios' Halloween Horror Nights. But a common favorite among several people is coming together to watch films that can be terrifying, or even heartwarming. The Aztlan has picked 18 movies that span across different genres, providing choices that everyone will find some enjoyment in. 
Movies for Non-Horror Fans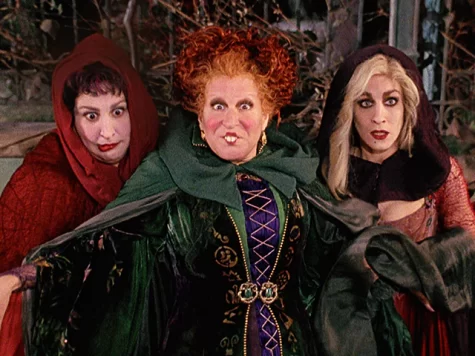 Hocus Pocus (1993): A halloween classic for anybody, the film takes the audience to Salem, Massachusetts, a town with a rich history of witchcraft. On Halloween night, after excusing a myth shared by his younger sister. Max frees a coven of witches who wreak havoc on the people of Salem.
Tim Burton's The Nightmare Before Christmas (1993): A staple of both halloween and christmas seasons (and Hot Topic stores), Tim Burton's 1993 masterpiece, the Nightmare Before Christmas, introduced the world to Halloween town, and its king, Jack Skellington. Featuring Burton's signature style pioneered by movies such as Frankenweenie (1984) and Beetlejuice (1988), The Nightmare Before Christmas offers audiences a dark, yet surprisingly charming approach to both Halloween and Christmas, and is sure to provide entertainment for everybody.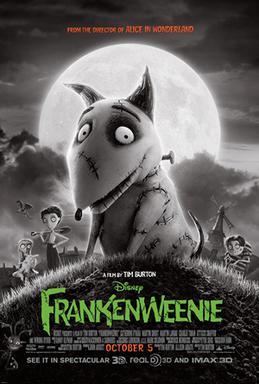 Frankenweenie (2012): Tim Burton's remake of his 1984 featurette, Frankenweenie tells the story of a boy named Victor, and his dog, Sparky. After being hit by a car, Victor makes it his mission to bring his dog back from the dead. Though successful, his experiment leads to unintended consequences. Featuring the iconic Burton art style mixed with stop-motion animation, and a completely black and white color scheme, Frankenweenie will be sure to deliver a strange, yet heartwarming story.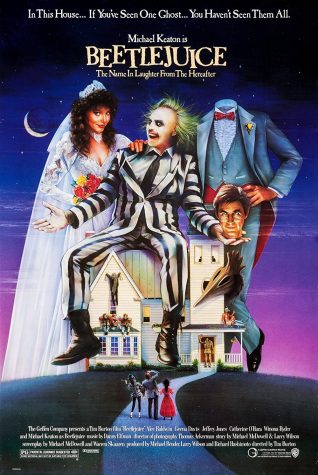 Beetlejuice (1988): Being Burton's second feature film (Pee Wee's Big Adventure being his first), Beetlejuice is about a recently deceased married couple, and a girl whose obsession with death stems from tragedy. Featuring a 16 year old Winona Ryder, Beetlejuice put her, as well as her co-stars on the map. The movie led to an animated series in 1989, a musical which debuted on Broadway in April 2019, and now, a possible sequel to the original film. Beetlejuice's impact on film and pop-culture has made it a Halloween classic for everybody.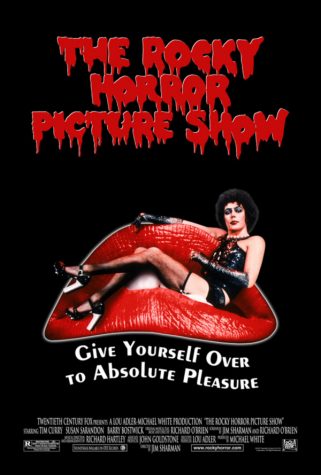 Rocky Horror Picture Show (1975):  It's impossible to make a Halloween movie list and not mention this iconic film. The Rocky Horror Picture Show parodies the sci-fi and b-movie horror classics that permeated the 1930s-60s while providing platforms to showcase then non-standard sexual and gender identities. Rocky Horror's cult status stems from its legendary screenings, in which audience members would act out the scenes as they appeared on screen. These screenings became safe havens for queer people and provided them with spaces where they could let go of the burdens of the outside world, and be part of the show. Whether watching for its cultural importance or just to enjoy the story, The Rocky Horror Picture Show continues to entertain audiences every year and will continue to for years to come.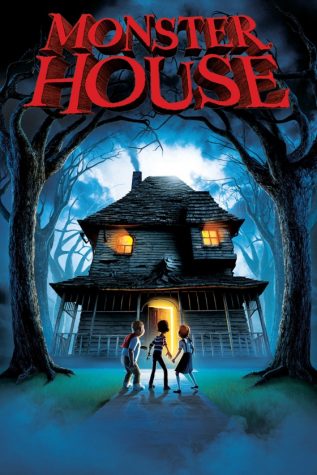 Monster House (2006): Gil Kenan's legendary CGI animated horror-dramedy, the film tells the story of a boy named DJ, who investigates the strange behaviors of his next-door neighbor's house after a medical incident requiring extended hospitalization. Despite being a PG-rated animated movie, it does contain some seriously creepy scenes, and genuinely terrifying character design (specifically, with the house itself). With solid pacing, an engaging mystery, and a much darker than average premise, Monster House is sure to deliver on everything one would want from a movie of its kind.
Movies for Horror Fans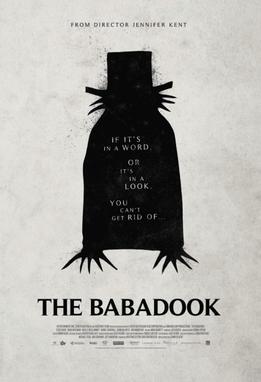 The Babadook (2014): Jeniffer Kent's incredible directorial debut, The Babadook, while technically a monster movie, showcases just how terrifying unresolved grief can be. Both Essie Davis' and Noah Wiseman's performances are phenomenal, especially considering the fact that Wiseman was just six years old during filming. The Babadook's horror lies not within cheap jumpscares, but instead, with atmospheric build up without letting up on the suspense, and an artistic emphasis on subtlety. With a frightening score by Jed Kurzel that only amplifies the fear factor, The Babadook is not your average monster movie and is sure to bring plenty of scares.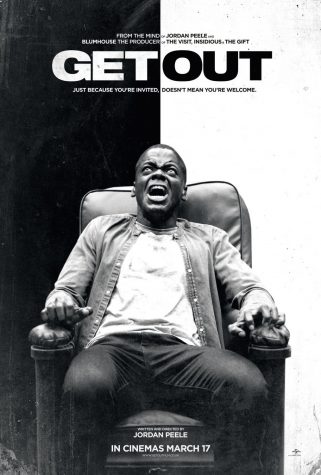 Get Out (2017): Another directorial debut, this time coming from the mind of Jordan Peele, Get Out is less jump-scare horror and more psychological horror, revolving around trippy sequences, consistent foreshadowing, and breadcrumbs to allow the audience to put the pieces together long after the movie had ended. Get Out tells the tale of a black photographer who accompanies his white girlfriend to meet her family at their house. His arrival leads to unnerving encounters with groundskeepers and maids, an emphasis on dissociation, and plot points straight out of sci-fi novels. A beautifully crafted psychological horror that blends meticulous attention to detail, social commentary, and impeccable cinematography can only lead to good things, so why not give it a shot!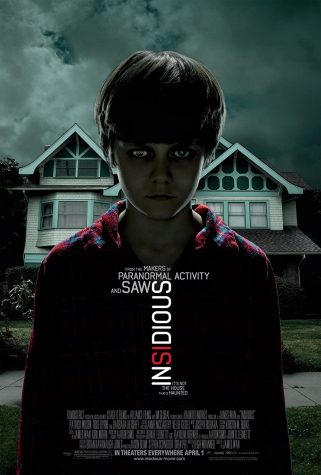 Insidious (2010): Insidious centers around a boy who, after falling into a coma, his body becomes a vessel for an astral demon. While simple in concept, the execution of this is completely different from the movies before it that covered similar concepts. Its delivery on sudden scares doesn't feel cheap, and its maturity level is kept consistent. But the main reason Insidious is on the list is because it is one of, if not the most important horror release of the 2010s. Insidious laid the foundation for modern horror, providing the stepping stones for movies such as It Follows, and the previously mentioned The Babadook, and Get Out. It is both a great horror movie and an important one, which are two reasons as to why this should be on every must-watch list this Halloween. 
Classic Horror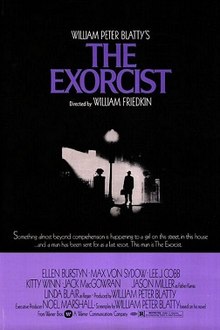 The Exorcist (1973): Often regarded as the scariest movie ever made, William Peter Blatty's "The Exorcist" has a legacy that is almost a myth in itself. The film tells the story of a girl who is possessed by Pazuzu, a figure from ancient Mesopotamian religion who controls the wind. What follows are terrifying and disgusting confrontations between priests and her family. Blatty was not playing around when it came to this film. Upon its release, reports of faintings, miscarriages, heart attacks, deaths, and subliminal messages (partially true) hit the newspapers. Despite all this, it was a huge financial success. So is it as scary as they say? There's only one way to find out.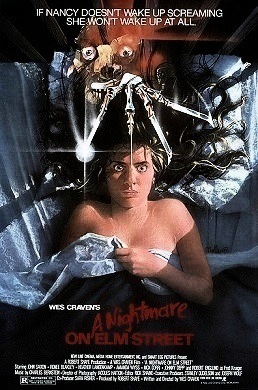 Nightmare on Elm Street (1984): Wes Craven's historic slasher film, Nightmare on Elm Street introduced audiences to Freddie Krueger, a man who kills teenagers in their dreams, resulting in their real-life deaths. Spawning several sequels and collaborations with other slasher villains, such as Jason Vorhees from the Friday the 13th franchise, this classic slasher still terrifies audiences today.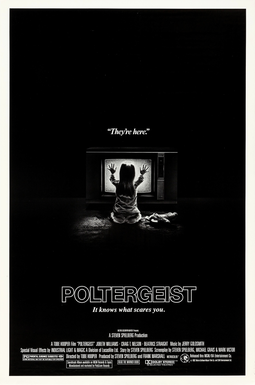 Poltergeist (1982): One of the most iconic horror movies of all time, Poltergeist tells the traditional haunted house story, but amplifies every aspect of it. An incredible visual feat of the time, Poltergeist has cemented itself within pop culture, with the TV scene being one of, if not the most iconic scene in any horror movie. From toy clowns to gateways to different dimensions, this classic is a must watch for every Halloween season.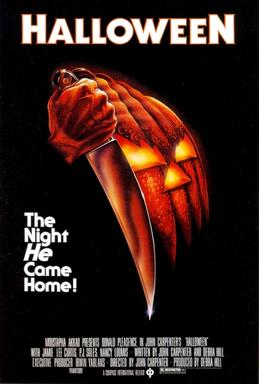 Halloween (1978): How could the movie with the same title as the holiday not make it onto this list? John Carpenter's slasher masterpiece, Halloween, introduced the world to the serial killer, Michael Myers. With his first killing taking place at just 6 years old, he returns 15 years later to his hometown to begin his spree. On a budget of $300,000, and a $60 million box office run, it put the slasher film genre on the map. And with a new film in the franchise releasing this October, it only seems appropriate to take it back to where it all began.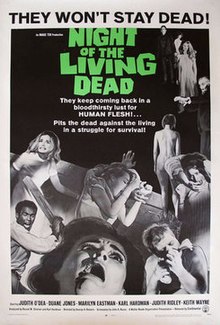 Night of the Living Dead (1968): The film that pioneered not just the zombie trope, but the entire modern horror film, George Romero's Night of the Living Dead shocked audiences with its horror, as well as unexpected commentary on racial and cultural issues. While it may be old, this film can still be just as terrifying to watch alone, in a dark room, late at night. This is often the case with classic horror, as they set the precedents for what is considered scary today. Being both a piece of film history and containing commentary that is just as relevant today as it was when it first released, Night of the Living Dead is definitely a worthwhile watch. 
NEW FOR 2021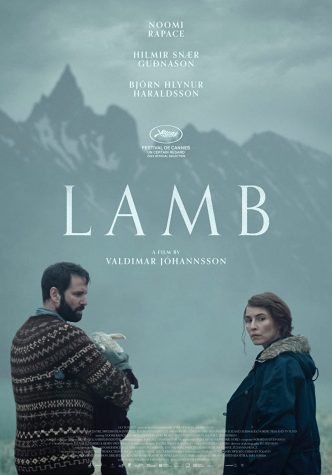 Lamb: One of the weirdest films on this list (it's an A24 film, so that is a given),  Lamb is about a couple who decide to adopt a child. Simple, right? Well, this child has the head of a Lamb…like the animal. Creating an initial buzz at the Cannes film festival for its "bat s**t crazy" premise, it still received a double nomination. Being Valdimar Johannsson's directorial debut, Lamb has that weird indie horror premise that audiences have come to love from the A24 studio. It is absolutely insane, and for that reason, is 100% worth looking into this October.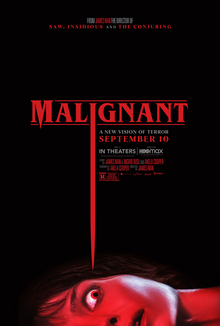 Malignant: While it has already been released, Malignant tells the tale of a woman who begins to see the killing of people in her dreams, only for her to find out that these events are actually happening in real life. Featuring phenomenal acting from its lead actress, Annabelle Wallis, the film starts soft and rises to an insane crescendo and climax. Now showing on HBO Max and in theaters, this film is definitely not for the faint of heart.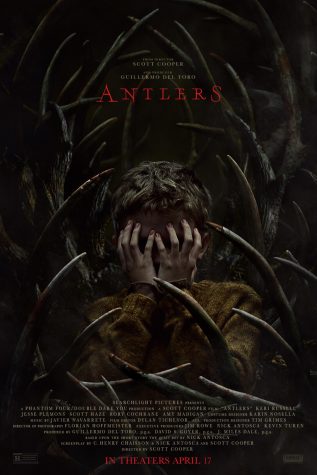 Antlers: Releasing on Halloween weekend (October 29th), Antlers brings the monster movie to the 2020s. A blend of mystery and horror, it follows the story of a creature that wreaks havoc on a small town in the state of Oregon. Antlers will be making its world debut at Beyond Fest, being one of the films selected to close the festival. The anticipation is only building, and it is only a matter of time before audiences will get to experience firsthand what has been a film hyped up for the past few months.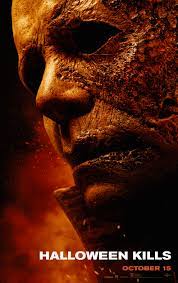 Halloween Kills: The one everyone has been waiting for, the sequel to the 2018s Halloween reboot, Halloween Kills picks up right where the last film left off. With Jamie Lee Curtis reprising her role as the sister of the serial killer, she will be the leader of a mob to hunt down Michael and finish him once and for all. And while the next film in the franchise has already been slated for 2022, Halloween Kills is still a worthwhile watch for die-hard fans, especially with the 2018 installment being a return to the quality storytelling pioneered by the original.