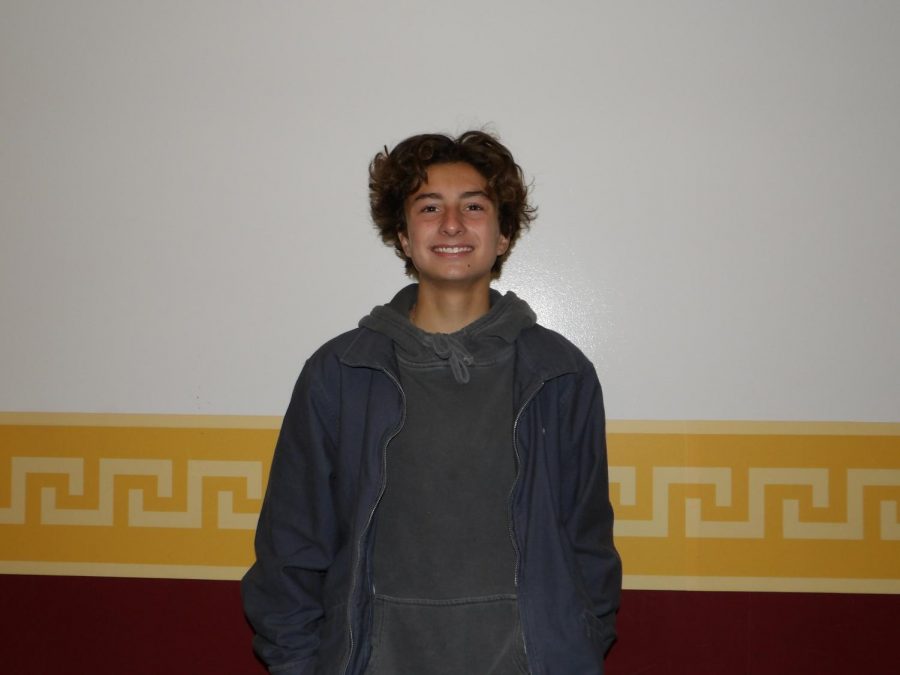 What are some of your hobbies and how did you get into them? 
I enjoy surfing, basketball, and skateboarding. I have played basketball since I was 5 years old. I picked up skateboarding in elementary school. I just like being able to cruise around and do of course master the tricks too. I recently picked up surfing and it is totally cool. I am also part of the surf club at EHS.
What is your favorite genre of music and why? 
I like pop and  because the pop songs have a catchy beat and  because my dad always listens to it 
What are 3 words to describe yourself? 
Witty, athletic, and outgoing
If you were stranded on an island and only got to bring 3 movies, what movies would they be?  
Sandlot, Chasing Mavericks and Lords of Dogtown
What are some of your goals for the future (School, job, etc)? 
I would like to own my own business one day, possibly having to do with surfing or skateboarding.
What's your favorite thing about yourself? 
That I can make friends anywhere I go.
If you could be in any movie what would it be and why?  
If I could be in any movie, it would be sandlot because I know all the lines of every character 
Who do you look up to and why? 
One of the people I look up to is my dad because he has taught me a lot of life skills and sports skills
How would you spend a day off? 
I would surf, take a nap, skate and then maybe throw in a basketball game, go skate with my friends and of course eat all my favorite foods
What is your favorite quote and why? 
Success comes from learning from your failures. It's ok to fail but you have to learn from them in order to be successful.
How do you meet the EHS standards of P.R.I.D.E. (Positive, Responsible, Innovative, Determined, Engaged)?                                                                                                                           I enjoy coming to school and doing my best. I like to make the best of my day and help my friends make good choices. I want to get good grades and maintain them throughout the school year and high school.
What is something you would like to see being done on campus to help students, or the school?
I would like to have the trash around campus picked up more often 
What is your best school memory of all-time? 
My best memory of school is in 1st grade when student teachers from Sweden brought baby chicks to school.
What is your most embarrassing school moment of all-time, that you are comfortable sharing? 
The most embarrassing moment school moment is when I tripped in front of all my friends 
What is your favorite holiday and why?  
I love Christmas. I like all the decorating and the gifts I give and receive.