Aztec of the Week Freshman: Nate Winchell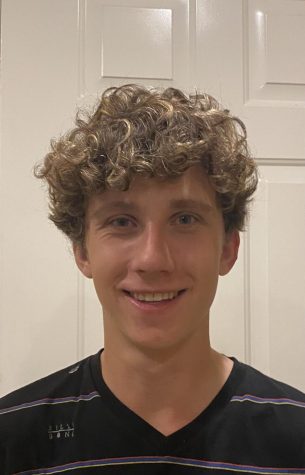 This week's Freshman Aztec of the Week is Nathan Winchell. Here, he sheds some light on his golf accomplishments as well as his goals for next school year. 
How is golf going for you so far?
"Golf is going good overall, but Varsity is not going too good. People are going off, we are a young team that has a lot of potential but it's going to take some time to progress."
What is your favorite thing about golf?
"The competition and the golf courses we get to play at."
What are your plans for sophomore year?
"To continue to get even better at golf. I don't have to take Spanish, that's good. I'm taking world history. That's an easy class." 
What is an accomplishment you are most proud of in high school?
"Making Varsity on the golf team as a freshman."
Who is your favorite teacher and why?
"Mr. Nordwick because he is very knowledgeable and wants you to learn. He also brings excitement and enthusiasm into his class."