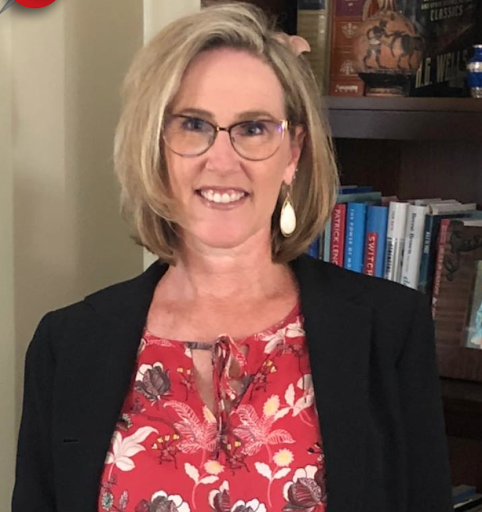 Image provided by Gina Aguilar
Leigh Ann Swarm
Another new addition to the Language Arts department is Ms. Swarm! Despite teaching English, she is actually bilingual and has her BA in Spanish from CSULB along with an MA in Ed. Admin.
A couple of Swarm's favorite hobbies are gardening, swimming and she also juggles parenting her two sons. When it comes to school spirit, Swarm promises to cheer for EHS at all times except water polo vs EDHS since her husband is an aquatics coach there.
Most recently, she was a Language Arts and Drama teacher at Bernardo, but she is glad to begin a new chapter here at EHS.