Seniors Seizing Their Recognition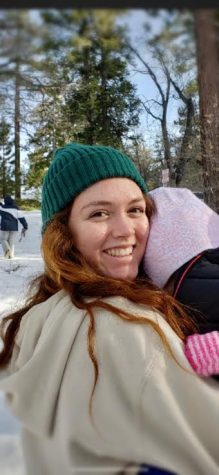 More stories from Alexis Lunsford
In all honesty, this year has embodied the definition of a disappointing senior year.
It's quite a tragedy.
Going from walking past hundreds of students in the hall to sitting alone in your bedroom listening to the teachers talking as basically background noise is something that no one expected. How could this happen?
How could they allow us to work tirelessly since freshman year, telling us not to give up because senior year is right around the corner and that it's all going to be worth it when there's nothing more to do? No one even remembers about the seniors at this point.
At least not our senior class as a whole.
We watch the recognition of the senior athletes and the scholarly seniors, but what about those of us who are just trying to get by? Who maybe spent all their time working, so they could afford to get through highschool? And those who went to tutoring and spent all their time studying because they couldn't catch on as quickly? Or even those who could barely get out of bed in the morning because school caused too much stress?
What about us students who looked forward to showing up to campus every day, leaving at lunch and finally being able to enjoy one of their last dances at the end of the week?
What about us?
We got that all ripped away from us before we were even warmed up to the idea of graduation. Now it's right around the corner.
We, as a senior class, deserve more recognition.
But hold on, those were my initial thoughts from a couple of months back.
We as seniors have felt the recognition during this difficult time.
As time has passed we have slowly been given our moment.
Staff has blessed us with food in the quad, going from tacos, donuts to cookies. It's small but meaningful to us. What I feel really won me personally over and I'm guessing many others, is them providing us seniors with an In-N-Out truck, placed directly in front of our school just for our benefit.
It's these gestures that bring us out of the shadows. The giant sign, hanging loosely above the street and hooked into the metal bars, reminds us that we're appreciated because of the words, "We love our seniors" fabricated into it.
The Prom that the moms worked tirelessly to provide us with, gave us some of our last moments of highschool that we will never forget. So we did get to enjoy one of our last dances at the end of the week.
At the beginning of writing this, I felt we were looked past, we were simply just part of a group of students who were being pushed to the end of the year, so everyone could take a breath. Now I'm seeing love and support from our school. It was a tough year and we all understand how managing everything and everyone can be a tedious process, but how Esperanza transitioned so smoothly into a normal feeling year, while also continuing to give us recognition, is something I believe I can say that every senior appreciates.
So yes, while not in the time we expected, seniors got the appreciation and recognition that we waited and worked so long for.
And no, this year did not embody the definition of a disappointing senior year.
Leave a Comment