Timeline of Tragic Events Seniors Have Gone Through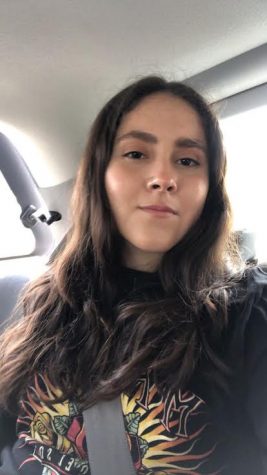 More stories from Jocelyn Castañeda
During this time filled with heartache, fear and stress, I think it's important to remember just how strong we are. I'm not a senior representing the class of 2020 who could say "I truly get it," but I can at least recognize the strength. Since the start of your time on campus, Class of 2020, you have persevered. Whether it be through tackling tough times or taking on change, you have been through the ringer.
My hope is to share a timeline of tragic or life changing events you guys have gone through not to make you feel pity and worse, but to inspire you to keep going strong.
Campus Events:
2017
Teacher death: Ray Hale (1986-2017), a science teacher and coach who passed before the 2017 school year.
Swimming pool vandalized: Thousands of dollars in damage due to an unexpected break in.
2019
Security cameras: Cameras added around campus to enhance school safety.
Bridge only: Both campuses are forced to use the bridge at the same time. The luxury of using the crosswalk was gone.
Safety gate (prison gate): implemented to protect us from the outside world.
School shootings: Threat to schools around the US arose during 2018. Fear was seen nationwide for the first time as many were affected. Our school experienced such heightened fear in 2019 after an alleged school shooting threat.
Vape detectors: Added into campus bathrooms to deter students from vaping. Vaping became a more common threat after Juul was introduced in 2015.
Drug dogs: Their surprise visits began to assure students did not have drugs on campus.
Ongoing/ Multiple Occurences:
Gym/locker room break ins: These break ins and damage to school property seem to occur frequently throughout the years.
Medical scares: These scary medical moments occurred during school hours, dances, sports and extracurricular activities.
Finance Embezzlement: Prior finance clerk, Cynthia Marie Campbell, allegedly embezzled over $700,000 and is on trial for 222 felony accounts.
Local Events:
School walkouts around the U.S.: During March of 2019, many students at school campuses around the U.S. walked out of class to protest against school shootings and for more awareness and protection.
Plane crash in Yorba Linda: On Feb. 3, 2019, the same day as SuperBowl LIII, a plane crashed into houses in Yorba Linda. Being that many of us live nearby and even experienced or knew of loved ones who experienced this crash, it startled us greatly.
Global Events:
Fires in California (2018 wildfires), The Amazon (2019 rainforest wildfires), Australia (2019-2020 bushfire): Many of us were threatened with possible damage to our homes and health during the wildfires. A great rainforest that fights global warming was being attacked as the world sat back and watched. Many animals and ecosystems were being destroyed from the horrible bushfires.
Celebrity deaths: All of these had a great impact on many of us as these legends gave so much of their talents to the whole world.

Muhhamad Ali (June 2016)
Stephen Hawking (March 2018)
Avicii (April 2018)
Mac Miller (April 2018)
Stan Lee (November 2018)
Cameron Boyce (July 2019)
Juice World (December 2019)
Rocky Johnson (January 2020)
Kobe and Gigi Bryant (January 2020)
Coronavirus Pandemic (COVID-19)
*I realize there are many events that I left out and did not talk about, but these among the top commonly known ones.
As this school year comes to an end and you prepare to move into the next big thing, keep in mind that you are a warrior. With every change, you will learn and grow stronger. Class of 2020, you got this.
Leave a Comment