Staff of the Week- Mrs. Collins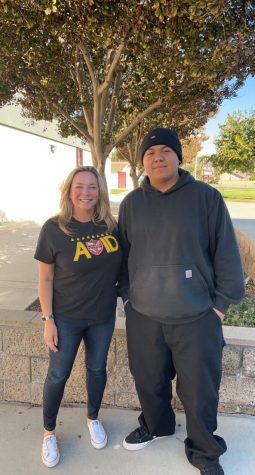 How long have you been teaching here at Esperanza?
I have been at Esperanza for 14 years
Why did you decide to teach at Esperanza?
I really love the Yorba Linda and Placentia community. It was a good fit for me.
What is your favorite thing about Esperanza?
The students are willing to learn and respectful and make my job easier.
What do you teach here at Esperanza?
I teach Language Arts and AVID.
Why do you teach?
I teach because I like the opportunity to interact with young people who are full of ideas.
How did you become a teacher and the place you are currently?
I got my undergraduate degree from Cal State Bakersfield. I worked in the tech industry for 7 years, then I decided to work with students so I got my masters and credential.