Women's Volleyball Team Superlatives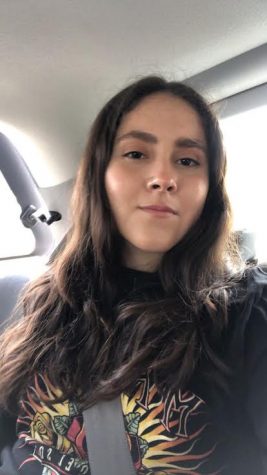 More stories from Jocelyn Castaneda
More stories from Emma Van Horn
Women's volleyball has made history for their team by winning CIF since 14 years ago in 2005. The girls have experienced a once in a lifetime accomplishment and have made so many unforgettable moments with their teammates. They got the chance to vote for team superlatives since they have become so close with one another.
Most likely to go pro: Elyse Stowell 

Most likely to coach a team: Clara Stowell 

Funniest: Bailey Beresford

Most serious: Kaylin Williby

Biggest goofball: Kaylie Long

Most likely to become president: Taylor Jones

Biggest procrastinator: Julia Waugh

Most opinionated: Sydney Delligatta

Most likely to get married first: Chelsea Robles

Most likely to leave and never come back: Sydney Borrego

Most changed since freshman year: Kiana Halbritter

Worse case of senioritis: Madeline Harkey

Coaches pet: Sadie Pool

Most likely to come back and coach: Taylor Kemp

Most likely to play on an adult team: Jordan Mack 

MVP: Elyse Stowell & Madeline Harkey
Playing all four games of CIF, the team won all rounds giving them the title of Division II championships. Some senior players got to reflect their last season with the team. 
Setter Chelsea Robles said, "It has been very exciting to make it so far this season. It definitely was not easy at times and requires a lot of hard work and dedication. It has been a once in a lifetime opportunity and I am so happy that I was able to be apart of it all." "I am so proud of how much we have all grown together as a team. We have accomplished so much together and I am very lucky to have something that will be so hard to say goodbye to. All of the girls on the team have become my closest friends, and I know they will all continue to do amazing things" "Winning CIF was by far the moment that I felt closer to them. It was an absolutely unreal experience. There was so much emotion and I wouldn't have wanted to experience it with anyone else." 
Middle blocker Kiana Halbritter said "I am extremely proud of my team for going so far this season. It's very rare for teams to win CIF and I am so lucky to be apart of a team who worked hard enough to get there." I am most proud of how we work together as a team, whether you are a starter or cheering from the bench everyone plays their part in achieving our accomplishments. Sometimes playing a team sport, there are cliques and drama, but this team we were truly a family through and through and loves and bettered each other as individuals." 
Opposite Taylor Kemp said "I am glad I stayed all four years. I feel it's given me some amazing friends. Definitely most proud of just sticking it out through the tough times because now I'm able to say how far I've come with them all. I probably felt the closest with my teammates right before our games. It just gave such an overwhelming feeling of support and trust in one another that you can't help but feel close. In our wins and our loses everyone is always there for you."
Leave a Comment