New Yorkers Protest Quarantine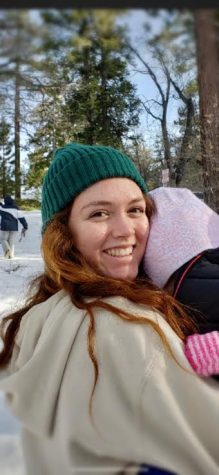 More stories from Alexis Lunsford
New York protesters sparked media attention after gathering illegally on sidewalks earlier last week.
The citizens of New York marched and rallied on the sidewalks of New York City in revolt against the mandatory lockdown Governor Andrew Coumo put in late March. They fought for all those who were told shutdowns would be eased as the curve of COVID cases flattened.
Flashing signs into the air and causing controversy due to group gatherings is exactly what Cuomo wanted to prevent during this critical time.
"I disagree with people who say put the economy ahead of public health interest," said Cuomo during his daily briefing at the subway station in Queens, New York. "I understand their point of view, but I disagree."
Many residents of New York believe that face masks and social distancing are enough to get rid of the virus. Their protest of rights has led to multiple offensives of disruption. It's reported that cases such as honking past the governor's house during his meetings and protesting in multiple counties have caused Cuomo to speak out.
"I'm not going to put dollar signs over human lives," said Cuomo. "You don't have the right to jeopardize my health."
Putting a halt on the economy has caused a great downfall in employment and overall well-being of the citizens, and they clearly proved to be done with these precautions. Many gather down in downtown Syracuse, waving Trump flags or signs with oppressive sayings targeted at Coumo.
Included in the crowd was Cayuga County GOP Chairwoman Roberta Massarini, who supports the end of the shutdowns. She reported that her husband's brewery has dropped 10% in production and that "it's time to reopen and get back to work."
Massarini and many other Republican politicians who support President Donald Trump's plan of reopening the economy and states all participated in the protest against Cuomo.
It's reported that non essentials are to start opening up in the weeks following, but for now, all we can do is wait and protest.