Should Disney Continue Taking It's Magic Away?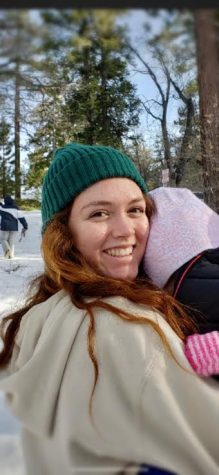 More stories from Alexis Lunsford
When you enter the gates of Disneyland you feel like you've just reached Neverland with Peter Pan and Mary. The children would walk with wide eyes and a spark of curiosity in every glimpse around the park wondering where the fairies and pirates were at, while the parents would stare wide-eyed at their bank account wondering where their money went. It's a home away from home, but with a hint of magic. 
With Covid hiding around every corner, and Anaheim's Disneyland Park being closed, parents' money is spared but has forced the children's curiosity to stay at home, their actual home. 
This has gone on for too long. Disney needs to reopen. 
I understood when the park closed back in March to slow the spread. I understood when it stayed closed for half a year during the peak of the spread. I even understood how it stayed closed when everything had just started opening. 
We're past that though. It does not need to be closed for any longer. 
Everything is open now. People crowd the streets of Las Vegas. People sit in restaurants and don't wear a mask. People sit in hair salons, barbershops and nail salons, making direct contact with a complete stranger. How many more examples of a safe reopening does there need to be?
Before anyone had seen what the outcome of opening up our state would bring, Orange County had reported only 3,083 new Coronavirus Cases as of Sept. 9.  With citizens moving past our quarantine phase and into their normal routine, the numbers have barely crawled up to 4,053 as of Oct. 2, according to the CDC. 
There will always be people who freak out over a slight increase in cases. It's understandable, but compared to the 12,162 people who carried the virus reported on July 22, people should not live in fear anymore. 
The numbers are low and the people are ready to live their lives. For many, Disneyland is their life. If you're afraid of catching the virus, if you are high risk or you just feel uncomfortable, stay indoors. It's very simple to escape the virus. If you're afraid to catch the virus from Disneyland, you should also be afraid to go to restaurants in that case, so stay inside.
Just because Disneyland is open that does not mean you have to go, and you can't keep something significant to our community closed forever. 
Let Disney have its magic.