2021 Senior Signing Day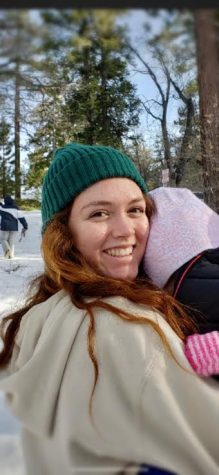 More stories from Alexis Lunsford
With the 2020-21 school year seeing its final months, seniors wave goodbye to Esperanza and welcome their future.
Five students participated in this year's signing day on Feb. 3, all accepting their spot to a variety of schools across the country.
Two girls from Esperanza's varsity softball team, sign their name to schools in Oklahoma. Senior Hannah Coor who says that "it was always her [my] dream to play D1 softball,"  accepts a spot at the University of Oklahoma, while senior Kaylee Barkley accepts a spot at South Western Oklahoma State.
Coor describes her decision on colleges as "overwhelming," but thinks of her signing day as "the best day of her [my] life so far."
Senior Nolan Milliman, who plays for Esperanza's varsity baseball team accepts his spot at Central Washington University.
Finally, our women's varsity volleyball team had two players sign. Senior Taylor Jones accepts her spot at Haverford College and senior Elyse Stowell signs for her spot at Brigham Young University.
Jones describes her experience as "an honor," and said that attending college as an athlete is a "dream come true."
All of these athletes will continue their sports career following their acceptance into these colleges.
Congratulations to all!