Sports Are Back!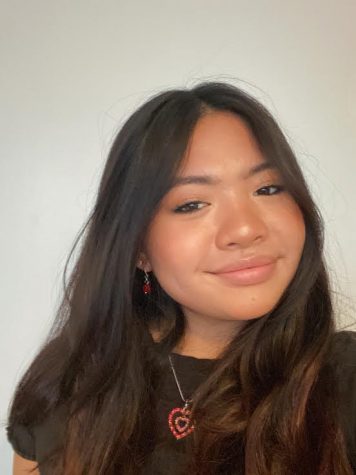 More stories from Ashlyn Bautista
Exciting news has come for the Esperanza athletes, sports are back on. Of course there are regulations and new rules to keep everyone safe, but I think we can all agree we are happy to see some things start to go back to normal. Sports are a large part of everyone's high school experience, and everyone is excited to see they have made a return for the end of the year.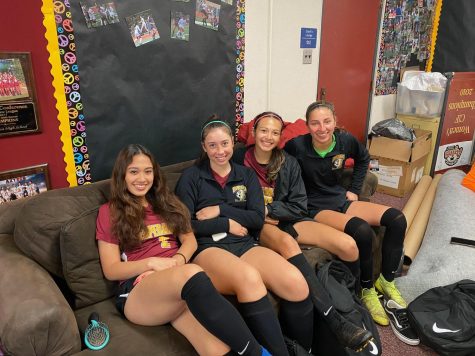 "With sports starting back up, I hope everyone involved has a positive experience," says Men's Athletics Director, Mathew Slevcove. "And this will open opportunities for our senior athletes to compete one last year."
In the Fall, CIF took the 26 sports and rearranged their seasons so they could all get a little bit of playing time this year. Women's Volleyball, Co Ed Cross Country and Men's and Women's Waterpolo are already completing their seasons, and Football is playing until April 16. The rest of the sports are preparing to play, and both Dance and Cheer teams are preparing to perform.
There have obviously been some new safety precautions that have been put in place so everyone can remain safe while playing. Students are only allowed 2 immediate family members to attend, masks are required when not playing, social distancing, no food allowed and you need to leave immediately after the game. High contact sport athletes are tested weekly for Covid and some sports require consent forms in order to play.
Esperanza Women's Athletic Director, Keri Walters says, "The Athletic Department has been following the protocols set forth by the California Department of Public Health (CDPH) Guidelines for Youth Sports. The coaches and athletes follow the guidelines that have to do with sharing of equipment, sanitizing equipment, wearing masks and social distancing. I feel the Athletic Staff is following the guidelines to keep the athletes safe."
Most students feel pretty comfortable and safe playing their sport since the precautions have been so thorough. "I'm not really nervous for the season, more like I'm really looking forward to it since COVID canceled our Junior year season, which was a bummer," says senior, Aidan McCray. "I personally feel safe because track is an outdoor sport and there isn't any physical contact."
Everyone seems to be very excited about the return of sports. Though students can not watch games like they used to, it is exciting to be able to support our teams again. A lot of athletes are excited to even have a season this year, so the fact they were able to even play a few games has made the year memorable.
"I feel pretty happy to be honest. I'm glad that I can have one last good year of my sport before I go to college," says senior golf player, Mason Lopez. "I've been wishing to play my sport with other schools all year! Now that we finally got the green light, I am excited to see my improvement from last year."
For many, this is their senior year, that means the last year to play, not just alongside their peers, but also as an Esperanza Aztec. While feelings are bittersweet, many are just taking the time to appreciate the fact they get a season at all.
"I have struggled with feelings of anger and disappointment regarding having my final high school volleyball season occurring in a pandemic," says senior, Taylor Jones. "As a freshman, all you can dream of is having the "perfect" senior season. This is definitely the furthest thing from perfect that I could have even imagined. The pandemic has affected my senior year sports experience greatly. We wanted to defend our CIF title from last season, but with no CIF for women's volleyball, we have no chance of doing so. I feel like I have been robbed of the true "senior season" and being able to celebrate being a senior with my fellow seniors on the team, but I am nothing but grateful in regards to the fact that we are getting the opportunity to play one last time."
Being a sports captain this year has also come with its challenges. With everyone struggling with the pandemic and school, it can be hard to fit sports into it as well, especially when things aren't the same as they were before. Captains play an important role to keep the team motivated and united which has become even more important this year.
"Because we are in a pandemic and we have to be cautious, it is hard to plan team bonding activities that are safe especially since we have a big varsity roster this year," says Varsity Women's Soccer captain, Gabriela Duran. "But other than that, the girls on the team are really easy to communicate and play with, so I enjoy being able to be their captain and hopefully lead them through a season full of wins."
Jones, who is the captain of the Women's Varsity Volleyball team, is also taking her role very seriously and hoping to help give her girls a great season, no matter the circumstances. "As a captain, I am tasked with being a leader even in the worst of times," says Jones. "My role has become greater now as I have to inspire my fellow teammates to push through practices, even when they feel worthless as we only get to play two games. But, pushing through these adversities teaches us an even greater lesson about pushing through life in the most uncertain of times. I want to set an example for my teammates as captain to work their hardest, even when it does not even seem like it is going to help. This pandemic has made my role as volleyball captain more important than ever."
Some have been concerned about how this shortened and unique sports season is affecting athletes and what it means for ones that are looking for things like scholarships.
"As with most things, the increase in practice intensity and short time to prepare will take a little getting used to. Once they get back into a routine I think they will enjoy competing again," says Walters. "For those who are looking for scholarships, there are so many other ways to get the attention of college coaches these days. Athletes are really marketing themselves and probably do so with video footage from Club sports."
This year has been anything but ordinary, but sports coming back gives us all a little piece of normalcy and hope for the future. It is great to see some healthy competition, which is making many so happy to return.
"I think what I enjoy the most about the return to sports is that it feels almost like normal again," says Walters. "Athletes putting on Esperanza Uniforms and getting a chance to compete in a sport they love, spectators cheering and whistles blowing, that is what I enjoy about sports."