The Met Gala's Spectacular Comeback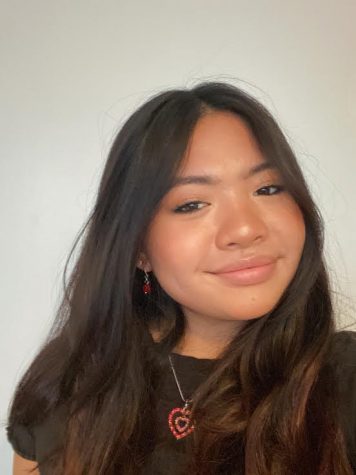 More stories from Ashlyn Bautista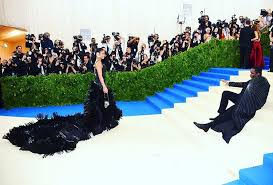 After over a year of sweatpants and baggy t-shirts, one might think that fashion is dead. Some might even go as far to say that the pandemic has killed fashion once and for all, but one must never doubt the power of Anna Wintour, the Vogue editor-in-chief and the chairwoman of the Met Gala since 1995. As things slowly start to go back to normal with vaccines and places opening up, it's only right that fashion makes its comeback too.   
One of the world's biggest nights for fashion is finally making its return, and not just for one night but two. 
The Met Gala, formally known as the Costume Institute Gala, acts as a fundraiser for the New York City's Metropolitan Museum of Art's Costume Institute. Some people like to classify the Met Gala as the fashion world's version of the Oscars. Celebrities, designers, models and Hollywood personnel from everywhere gather on the red carpet to showcase their over-the-top outfits all surrounding a central theme. In the past, the Met Gala has been on the first Monday of May, but due to the pandemic, the 2020 Gala had to be canceled. 
This year we will be having a two-part Met Gala both with the broad theme of American Fashion. Part one will be on September 13, 2021, specifically themed "In America: A Lexicon of Fashion", which will celebrate the modern definition of American fashion. Part two will be May 5, 2022, and is called "In America: An Anthology of Fashion" which celebrates the history of American fashion. The goal is to commemorate American designers and cultural, political, and social events brought on during the pandemic. This year is also the 75th birthday of the Costume Institute where the exhibition will be on display from September 18, 2021 to September 5, 2022. 
Andrew Bolton, who is a curator in charge of the Costume Institute said, "I think the emphasis on conscious creativity was really consolidated during the pandemic and the social justice movements and I've been really impressed by American designer's responses to the social and political climate, particularly around issues of body inclusivity and gender fluidity and I'm just finding their work very, very self-reflective." 
Specifics on how the Met Gala will be altered due to Covid-19 has not been announced yet, but we are expecting the event to be smaller than normal and to follow the current Covid guidelines. The major question everyone has is around the idea of masks. How will masks be incorporated into the outfits and still revolve around the American theme? I guess we will just have to wait and see. 
So far, there have been no announcements for the 2021 and 2022 co-chairs who will be alongside Wintour. In 2019, we had co-chairs Lady Gaga, Harry Styles, Alessandro Michele and Serena Williams. In 2020, the co-chairs were listed to be Emma Stone, Lin-Manuel Miranda, Nicolas Ghesquiere and Meryl Streep. Just looking back at previous co-chairs, the spots are really open to anyone, and we are all on the edge of our seats waiting to see who will be chosen.
Sadly for anyone wanting to go, the event is invite only and tickets can cost $35,000 which is used to fund the Met's Costume Institute. For all us "normal" people, we can enjoy watching the red carpet on our TVs and marvel at the iconic outfits that are sure to come out of this year's Gala. Let us never forget Cardi B's regal pregnancy outfit from 2018, or Rihanna's 2015 big, yellow, feathery robe. I think I speak for us all when I say that we are all ready to see what designers have in store for us after over a year in quarantine.
As we anxiously wait to see what this year's Met Gala will look like and who will be attending, I think it is safe to say that fashion is far from dead. So take off those pandemic sweatpants, dust off your fancy attire and get ready for the year's biggest fashion event. 
Leave a Comment