HOSA's Art Drive For LA Children's Hospital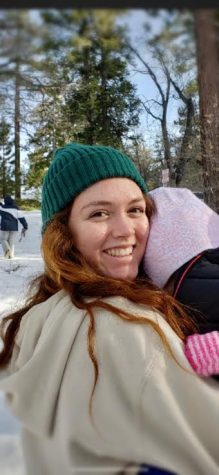 More stories from Alexis Lunsford
Children's Hospital of Los Angeles recently received an abundance of art supplies as a donation from Esperanza. 
Health Occupations Students of America (HOSA), Esperanza's club for students interested in entering the medical field, found this opportunity to extend their practice and reach out to communities to help those in need. 
As a way to give back, HOSA's Vice President, Khushi Lakhani, found a donation site online while HOSA officers were brainstorming ideas to help the community. 
"Art is so important for children," said HOSA president Emily Erickson. "It allows them to create something that they can be proud of."
Although the hospital requested a varied supply of donations, such as toys and food, HOSA collectively decided to narrow down their search to art supplies and ask for specific items. The art donations varied from all sorts, such as crayons, markers, paints and playdough, along with other supplies such as stickers and coloring books. 
"Creativity is a great quality for children because it is so integral to intellectual development,"  said Lakhani.
To increase donations, Esperanza linked up this event with Clash of the Classes, allowing for students of all grades to participate and increase donation supply. "We have some great people who work with us as officers and amazing, involved students, so I just want to say thank you to all the HOSA students," said Lakhani.
The hospital representative who received our donations was reportedly appreciative and expressed a low abundance of art supplies for the hospital. 
"This was such a special event because although we cannot physically hand the supplies to the children, HOSA still found a way to make an impact on them and give to others in need," said Erickson.