Conquer Your AP Tests With These Study Tips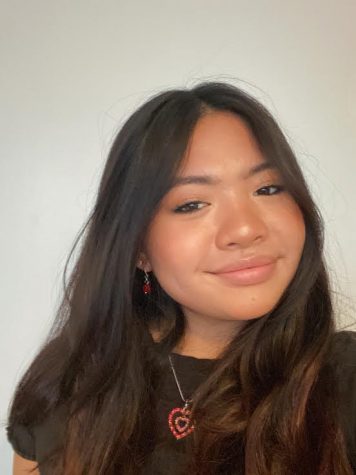 More stories from Ashlyn Bautista
AP Tests are finally here! As we are getting closer and closer to the big days, it is getting more and more important to start studying. As someone who has taken 6 AP Tests so far and is going into their final testing season, here are some tips and advice to people taking their first AP Test or just looking for ways to ensure you get that college credit. 
Tip #1: Take advantage of school study sessions. Whether it be provided by your teacher or something like the National Honor Society's study groups, take the opportunity. It may seem annoying to have to stay after school or come in on a Saturday, but trust me, the study sessions help. They are a way to take a practice test without the stress of doing well and help to see what content you need to review. Also, it gets you studying, because trust me, no matter how many times you tell yourself you will take a practice test on your own, you will end up procrastinating until it's too late.
Tip #2: Make your own study groups. Asking others for help is one of the best ways to study. Explaining concepts to one another and taking practice tests together helps so much in learning the material and memorizing it. If you can explain a topic to someone else, chances are you can explain it on the AP Test to the graders. It is also really nice to know you have people who understand the stress of AP season and can make you feel a little less alone.
Tip #3: Use review books. I know review books can be expensive but I really recommend them, especially in classes you feel you are struggling in. They provide multiple practice tests, more tips, a breakdown in scoring, and a full year's content review. They are a nice compact book you can use to refresh your memory on certain topics rather than just reading the boring, old textbook. There are websites and used book stores where you can get them for cheaper too, or maybe even ask a friend with an older sibling if they have one you can use. 
Tip #4: Use College Board's provided sources of review. If you can not afford a review book or you are looking for more ways to review, the College Board has provided many free resources. There are practice tests that your teacher can unlock on AP Classroom and course summaries to do a quick read-through. Last year, the College Board also released review videos for students to watch. So if you are looking for videos on a certain topic, they have it for you. It is a good option to make sure you are prepared. 
Tip #5: Spread out your studying schedule. This is probably my number one tip, especially if you are taking more than one AP Test. While procrastination may be how you survived the school year (don't worry I do it too), that is something that I do not recommend doing for AP Tests. Trying to relearn a whole year's worth of content the night before the big test is not only stressful, but ineffective. Make a plan for yourself. Take the time to spread out reviewing each unit, taking different practice tests and other forms of review. Trust me when I say when you have a plan, it takes most of the stress off your shoulders.
Tip #6: Don't worry. I know it sounds stupid but be confident in yourself. You have been working hard all year long preparing for this one test. Have faith in yourself. When you plan correctly, ask questions and take advantage of all the review resources and practice, the stress begins to decrease. The night before the test, you should feel proud of yourself for coming this far and tackling a college-level course. Take a deep breath and know that you can do this!