Covid Updates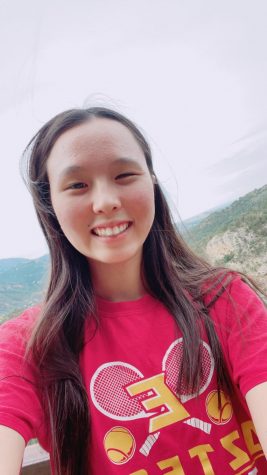 More stories from Katie Flanagan
California has reached a major milestone. For months, Covid-19 has restricted our freedom, torn families apart and plagued the world with fear. After days upon weeks of watching cases and death rates soar, Orange County is finally moving away from a Covid-run world.
As of March 21, Orange County has migrated from the red tier to the orange tier meaning that churches, movie theaters and museums can expand their capacity from 25% to 50%. Not only is this due to the social distance protocols but also the distribution of over 29 million vaccines.
According to the Center for Disease Control and Prevention, California holds a 1.2% test positivity rate along with approximately 33 new cases per 100,000 people per day. As of April 27, 2021, Newsom recently announced that newly vaccinated Californians are not required to wear masks outside as long as they're not part of a large crowd.
As for school updates, as of April 19th, all middle schools and high schools in the Placentia Yorba Linda Unified School District have opened their doors to students. The schedule has been amended and students can opt for either 4-day hybrid instruction or 100% online instruction.
Students are nearly a month away from summer and it was recently announced that the state is planning to reopen on June 15. This date is tentative but can be possible if we as a state maintain safety precautions. The yellow tier is our next step before the county officially returns to normal. However, the post-pandemic definition of "normal" may be redefined.
We've asked ourselves: What is the new normal? While it's exciting to see California move forward, it's unlikely that we'll ever be a state free of face masks and safety protocols in the next few years. However, we need to remain hopeful. Day by day, step by step, we're making progress.
"We can now begin planning for our lives post-pandemic," said Governor Newsom, "We will need to remain vigilant, and continue the practices that got us here – wearing masks and getting vaccinated – but the light at the end of this tunnel has never been brighter."