Exciting 2021 Graduation News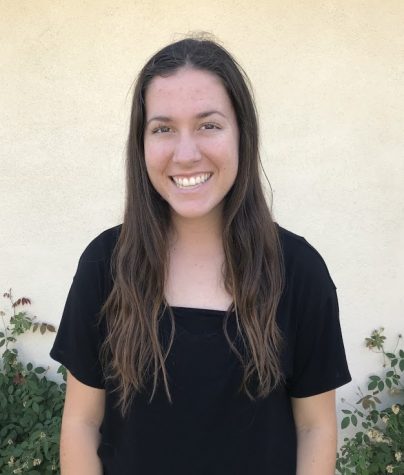 More stories from Ryen Hernandez
Can you believe that the school year is almost over? I am surprised we have all made it to June, and I think we're all excited for a somewhat normal summer with minimal COVID-19 restrictions. I am so proud of us students for what we have all accomplished this past year, especially us seniors. This year has thrown us all in a loop, as this school year started online and is ending with an in-person graduation.
As a senior myself, I am extremely happy to hear that an in-person graduation is happening and that our last memory of Esperanza will be somewhat normal for a senior to have. Of course, some seniors may choose to have a drive-thru/walk-up graduation, which will take place at the PYLUSD district office on Tuesday, June 15th from 3 pm-3:45 pm. If you choose the option to attend the in-person graduation, it will be at Shapell Stadium on Thursday, June 17th from 5 pm-6:30 pm. Graduates will meet in the Yorba Linda High School gyms at 4:15 pm. For guests who have a ticket, the stadium's gates open at 4 pm.
For the graduation at Shapell Stadium, it is recommended that graduates are dropped off because of limited parking and that all items brought by graduates will be confiscated until the next day. Graduates are not to bring phones, keys, flowers, balloons, sunglasses, cameras, etc. during any part of the ceremony.
If you bring your phone, it will be confiscated, and you will have to pick it up the next day. So leave your phone with a guest and don't miss out on taking selfies with your friends after the ceremony is over because your phone has been confiscated. I promise you will never forgive yourself.
The question that everyone is wondering is how many graduation tickets will each graduate have for the ceremony. Although we were originally informed that 2 guest tickets are guaranteed for each senior, the newest update exclaims that each graduate will have 6 tickets. Local health capacity guidelines will be closely followed. There will be a live graduation video streaming for any friend or family member to access if they wish to take full safety precautions or cannot be in attendance. If you have any questions, make sure to contact Activities Director, Meghann Lukach. I, for one, am excited that more than my parents will see me receive my diploma.
In order to look presentable in front of guests, your classmates and the million photos that will be taken of you, there is a dress code. First, no jeans or shorts may be worn by any graduate. With the cap and gown, acceptable clothing for boys is as follows: shirts, dress slacks, shoes and socks. It is recommended that a dress shirt and tie is worn.
And more complex, as always,  for the girls, is a blouse and skirt or dress slacks or dress and shoes. Spiked heels are not allowed but wedges are okay. Here's some advice for those brave enough to wear heels. Save yourself a super embarrassing graduation moment that hundreds of people will witness and wear shoes that you can walk in. The last thing your classmates will remember about you is your fall up the stairs while receiving your diploma.
Students must clear all debts in order to obtain their cap and gown, which will be distributed Monday, June 14th. In order to receive your diploma and have transcripts sent, all debts must be cleared. Contact the Finance Office to find out if your account is clear of any student debts. I would hate it if you don't receive your diploma because you haven't paid for the slushie you bought freshman year and forgot about it.
I wish all seniors good luck and farewell as you move on in life. Whether you ditched school on Friday, May 28 (sorry teachers), attend the semi-formal dinner on Tuesday, June 15th, or lose your voice screaming on roller coasters at Knott's Berry Farm on Wednesday, June 16th, I hope you make the best of your final days of high school. We certainly deserve it after all we have been through. Although not all graduates will be attending the in-person graduation, it sounds like it will be a day to remember with friends and family (COVID-19 safe, of course).
Leave a Comment