Senior running back Aaron Forsgren is off to an amazing start to his senior football season, with 87 carries on the ground for 909 yards and 12 touchdowns. Aaron also has done a bit of damage catching the ball, with 7 receptions for 80 yards and 1 touchdown. Aaron rips apart opposing defenses on the ground, mainly due to his dominant offensive line consisting of Senior Guard Jacob Fallon, Senior Tackle Dillon Green, Senior Guard and Center Quinten Mack, Junior Guard Jason Graffia, Junior Tackle Ty Meyer, Junior Center Dominick Arellano, Junior Tight End Seth Coons, and Senior H Backs Jack Lee and Diego Bautista.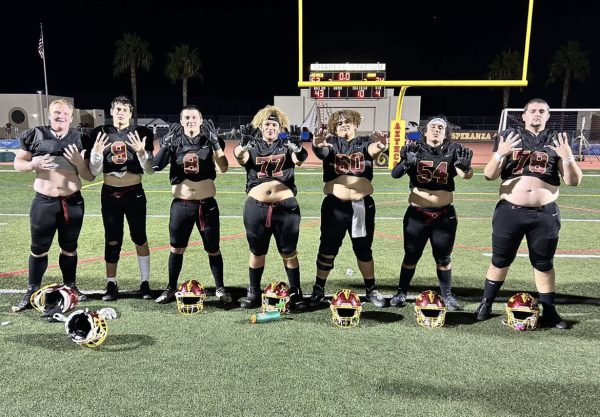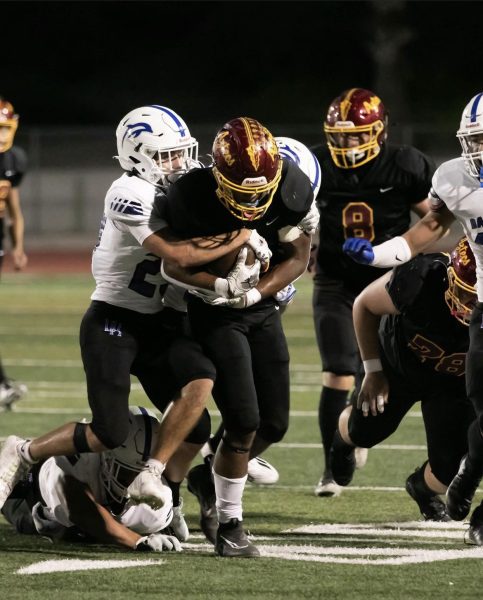 Aaron has been playing since his freshman year of high school, and says that the most important lessons he has learned are "how to work with others" and how to "get over adversity". Even though he has been playing since freshman year, his favorite football memory was just this season against Dana Hills where he had 365 total yards and 6 total touchdowns. Due to that performance, Aaron was nominated as one of the MaxPreps California Players of the Week. Aaron said "It feels special" to be nominated, but he has to "stay humble" and "not let it get to me".
Dana Hills was not Aaron's only game with great stats. He had 279 total yards and 3 touchdowns against Valencia, and 264 total yards and 4 touchdowns against Walnut. Aaron's outlook on the rest of the season is very positive, he says there are "good teams ahead of us" but he thinks "overall we'll have a great season".
As for Aaron's future in football, he plans on playing in college, and when asked if he could pick any college to play for he quickly responded with "UCLA". He says that his coaches and teammates would describe him as "hard-working" and "a leader".
Watch out for Aaron the rest of this season as he looks to lead the team to a league championship and the CIF Playoffs. Take a minute and vote for Aaron to be nominated as the MaxPreps California Player of the Week. https://www.maxpreps.com/m/news/aReNWbZv3UumDpMRxLQ0Fw/vote-now-california-high-school-football-player-of-the-week.htm