Varsity Cheer wins Second in State and Qualifies for Nationals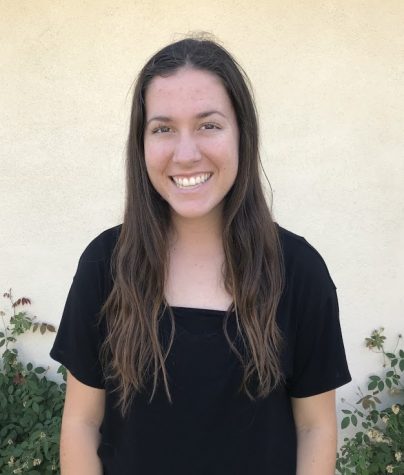 More stories from Ryen Hernandez
The varsity cheer team received second place as state champions on Jan. 19.  Varsity cheer will also compete in the national competition that will be held at the Anaheim Convention Center on Feb. 23.
The state championships took place at the OC Fair and Event Center hosted by CHEERpros. Varsity cheer competed against five other teams. The team has previously qualified for the national competition at a regional competition held at Yorba Linda High School.
"Qualifying for Nationals at Yorba Linda was really great because we beat Yorba Linda in their own gym and there was so much energy in our performance," said junior Anna Koclanakis.
At the state championships, despite the second place win, the team was satisfied with the outcome. With their routine being jam-packed with so many hard stunts compared to other schools, it paid off in the end.
"Our performance at state was not our best; we had two stunts fall. The other teams hit zero deduction routines. We figured we would place really low. However, since we had so much difficulty in our routine, we placed second and were all super thrilled!" said Koclanakis.
"We were up against a lot of good teams. As a team, we thought that we definitely could have performed better. We were not expecting second, so when they called our name, it was kind of shocking. Even though we had little bobbles in our routine, it showed that we still did amazing," said sophomore Kaylie Hurst.
Varsity cheer has been working and practicing very hard for the competitions. Koclanakis said that on top of practicing three days a week, the team also cheers at basketball games. She claimed that during the basketball games, the team does stunts that are in their competition routine to get those extra reps and practices in. The team choreographed their routine in August and has been working on different stunts since June.
"Our team has been working really hard this year. We have gone through a lot of ups and downs, but I think our hard work will pay off and we will do great at nationals," said Hurst.
The team also motivates each other to do their best. On the days of competitions, they prepare as a team by practicing a lot that day. As a team, they break down each section of their routine one by one and perfect it. They do it over and over again until it's done well.
"Before we perform, we always do a big prayer circle.It's like a little pow-wow moment where we pray, encourage one another and let everyone know that no matter what happens on the mat we still will love each other. We are like a big family," said Koclanakis.
"I think I just need to keep pushing myself and also motivate others on the team to keep going. When one of us is positive, it spreads throughout the team. So if I stay positive, it will reflect on my teammates. I have been working hard this year to do my best for my team. I really pushed myself on that floor at the state competition," said Hurst.
Overall, the state championship was beneficial to the whole varsity team. It helps prepare the team for the national championship competition. The state championship also ensured to the team that their routine's difficulty is higher than other schools. It gave them an advantage.
"Winning second in state boosted our confidence performing as a team. I makes us feel great for Nationals coming up in a few weeks. Both of these competitions were really rewarding in the sense we know we can do our routine. We just need to execute well," said Koclanakis.