Tennis Senior Spotlight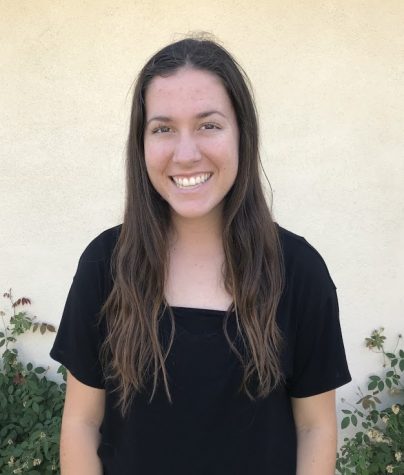 More stories from Ryen Hernandez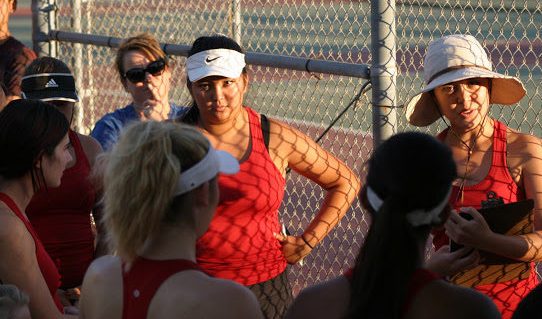 As senior and team leader Tori Lavoie's last tennis season has officially come to an end, she expresses her love for the sport and her gratefulness for the learning experiences obtained throughout her four years of women's tennis.
"As one of the leaders for tennis, it has been a great learning experience. In the summer, fellow seniors and I would help out with JV and where help is needed. The different coaches all have different personalities so learning how to work with them and transitioning between them was a task that we were eventually were able to accomplish," said Lavoie.
Lavoie's schedule can be seen as hectic and even stressful. Doing most of her homework for the week on Mondays, Lavoie gets her schoolwork done ahead of time to help avoid stress since her outside activities take a lot of her time that is typically used for schoolwork. 
A daily challenge she faces at school is having a schedule that is too packed. She is a leader for her church, has been in band for four years, the secretary for HOSA and is in her final year of the medical academy. While keeping up with tennis, church, band rehearsal and football games to perform at, Lavoie has a rigorous school schedule to keep on top of. This frequently brings stress into her life. 
Lavoie said, "I have honors and AP classes as well as being an officer of HOSA and keeping up with my medical assisting class. So getting overwhelmed and anxious was really hard for me this year."
Even though she is affected by her busy life, it is hard to see past her success and dedication in tennis. Dealing with many physical and mental challenges while playing tennis, Lavoie gains motivation from her brother. He played tennis for Valencia High School and won CIF. She claims that the competitive spirit between them keeps her going.
"My greatest accomplishment is placing third my sophomore year in league and being ranked first team in the league," she stated.
"My greatest challenge was my injury last year. I got hurt before CIF and since we did not have subs that year I had to keep playing and then I ended up straining my tendon and pulling a ligament in my elbow that put me out for 4 months," Lavoie said.