Updates on Yearbooks for 2019/20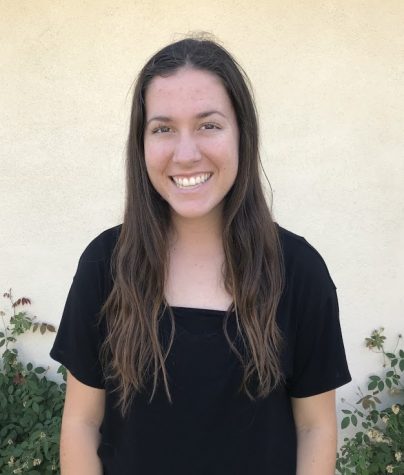 More stories from Ryen Hernandez
Despite the fact that students will not return to school this year, it is still important to continue the normal activities and traditions that were pre-planned for the students. This is seen as activities, such as rallies, have been continuing on social media. But how about the pre-planned activities that require students to physically be at school? This includes our highly anticipated school yearbook that is typically distributed at the end of the school year. The excitement of scouring the pages for any photos of yourself or the act of signing almost a page length of your best friend's book is definitely something that we all look forward to.
Some would say they would be disappointed to not receive their yearbook for this year. But is the yearbook even complete since the staff members are now unable to take pictures? And now that the school is closed, how is it even possible to distribute yearbooks? This has raised some questions, and people are speculating.
Yearbook advisor and math teacher Joseph Cusick set the record straight and said, "The yearbook is completely finished because the staff had completed a good portion of this last part of the school year."
Regarding the distribution of the yearbooks, Cusick also said, "The district will be putting together the logistics of how the yearbooks will be passed out." He has not been informed of any new details as of now.
As for some of the staff, they are thankful that they had finished a majority of their work before school had closed and that they only needed to identify the students in their photos. But for other staff members, especially those who were planning to photograph the spring sports, staying at home was an inconvenience. They had to get creative in their ways to complete their pages assigned to them.
Sophomore staff member Ileanna Holiday was assigned to photograph sporting events, spirit rallies and candid moments around our school campus. When it was announced that our school would be closed for the rest of the year, Holiday's sports pages weren't finished, as the spring sports season hadn't even started.
Her and other members on staff whose sports pages weren't finished "had to contact people from the sports needed and asked if any family members or coaches had been taking pictures that could be used," Holiday said. "Thankfully we were able to finish all the pages."
Senior staff member Yajaira Amayaa was one of many on staff who agreed that the greatest challenge was "not having the easy access of our computers at school to work on the yearbook." She is also one who has reached out to sports teams and students to receive photos for her pages.
Co-editor in chief and senior Sydney Barbee said, "One of the greatest challenges was that we do not have InDesign at home. This is the software that we use to create the book. We had to send everything that needed to be done to our teacher, Mr. Cusick, for him to place on all the pages."
When it was announced on March 13 that students were not to come to school for two weeks, Cusick was at school working on the yearbook during that period. With the students at home, Cusick completed and placed the last pages of the book by himself between March 16 and April 3, as he was the only one with the materials at hand to use.
"I was there between five and eight hours a day almost every day. I had to scramble to get photos from sports that we had planned on shooting the week following the closure of the school, but parents, coaches and athletes helped me a lot," said Cusick.
"The yearbook staff puts in a lot of work designing the layouts, taking pictures, and identifying students. People have no idea how difficult it is to put a yearbook together until you have actually done it," said Cusick.
The other co-editor in chief and senior Raven Gutierrez said that the biggest challenge for the staff was "not being able to put as much heart and soul as we could if we were at school," but there was a positive outcome to the yearbook situation. She said that while "creating the cover of the yearbook, my team and I had to learn how to use certain photoshop apps on our phones" and that it was "challenging but fun."
Regarding the yearbook distribution process, she would personally recommend to the district "some type of mailing system or perhaps something similar to the process of handing out the senior yard signs."
Holiday has been receiving messages from athletes and club members asking if their page will still be in the yearbook. Her answer was, of course, yes, as she claimed that the staff "wouldn't let all of their work of this year go to waste."
Gutierrez reminds students to "stay positive and enjoy looking at the yearbook by reflecting on so many great memories made throughout the year!"
Barbee said, "Hopefully everyone enjoys this year's book and all the hard work that staff has put in pays off. Everyone worked so hard before and after the closure of the school."