Online Learning for Students with Disabilities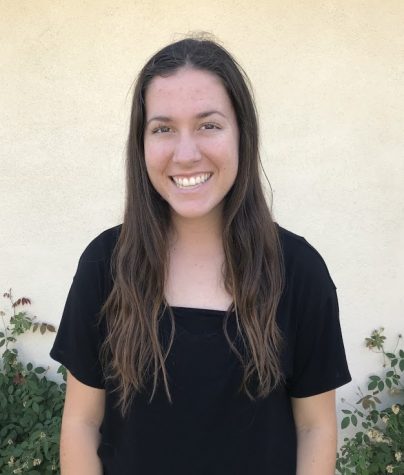 More stories from Ryen Hernandez
Distanced learning introduces a new environment with both advantages and challenges. Online instruction can provide a less threatening environment for students and can be more self-paced. Yet, classwork instructions can become more complicated because it is virtual and the fact that we can't see our friends in between classes can affect us negatively. 
These drawbacks are valid and some students experience an added amount of downsides compared to others because of the learning transition. While all students share many of the same difficulties, students with special needs arguably have additional challenges because of COVID-19 and our school's closure.
Students with special needs' lives have changed just as much as every student, if not more. In terms of school, they follow the same new block schedule and have many of the same responsibilities as all students. They access their lessons through Google Calendar and are expected to get to each of their classes on time. Also much like every teenager, students with special needs are left to overcome challenges resulting from COVID-19.
Special Education teacher, Roger Galvan, said that his students with disabilities "overcome barriers by having amazing families who try their absolute hardest to make sure they have a balanced diet of exercise, fun, learning, work, and most importantly, love." 
Galvan's students also "need and want everything that any high school kid does," and he believes "that as a result of COVID-19, we all have seen that the human experience is more similar than not for all people."
His students miss socializing with their friends at school, whether it be during their classes, at the lunch tables, in the quad or at Unified Sports. Because of online instruction, students with special needs are losing social and collaborative opportunities of instruction, which importantly occur in their traditional school day. 
Students have formed a special and positive atmosphere at school with "a unique and reputable tradition of including students with special needs into all areas of high school experience," Mr. Galvan said. "Esperanza has hundreds of students, teachers, custodial staff, instructional aides, campus supervisors, office staff, families, etc. that truly make my students' high school experience meaningful."
But while students with disabilities are conquering many of the same difficulties as any student, the transition to online learning also adds different and new challenges to their lessons and times of instruction. Because of online learning, not only are Mr. Galvan's students not socializing with their peers, but they are also missing the social component within their traditional lessons. 
Mr. Galvan continuously teaches his students life and social skills, "Whether it be walking into the gym at Unified, or going grocery shopping at Stater Brothers or teaching how to stay comfortable and calm in an assembly," said Mr. Galvan. These learning opportunities for his students have all been postponed due to COVID-19 and the school transition.
During traditional in-person instruction, students with special needs are supported by Mr. Galvan and his instructional aides to get from class to class. A new drawback is that this support is harder to convey on Zoom meetings. 
Mr. Galvan and his aides have adapted to this concern on the quality of support and now work closely with his students' families and caregivers to guide and support his students in their classes. Each family looks over their student in the process of logging onto their computers, Zoom and then their work through Google Classroom. 
"I have made it a priority to use class time to assist students and caregivers in maneuvering the complexities of distance learning," said Mr. Galvan. 
Mr. Galvan and his aides, as well as his students and their families, have overcome many important challenges in teaching special education. Of course, every student and teacher wants to return to traditional schooling because of how frustrating online learning can be, but Mr. Galvan focuses on the positives of overcoming each challenge. He also turns to reflect on how his class can further progress during this time.
With only the first few months of the school year completed, "There are more things that have made life more challenging for my kids and their families than we would have ever thought possible," said Mr. Galvan. "Having said that, I am more than humbled by all the positive things I have observed through distance learning."
For his students with special needs, Mr. Galvan recognizes that their ability to adapt is an advantage. His class promptly and successfully adapted to the challenge of the learning schedule.
"At five weeks in, I can say with confidence that not only have my students stepped up to the challenge, but their families, along with my staff and I, have made significant progress in providing quality education that is meaningful, engaging and fun for all parties involved," said Mr. Galvan.
Although the progress was, and continues to be, a bit brutal, it taught Mr. Galvan and his team, "an immense amount of knowledge about interpersonal dynamics, technology and tolerance for variables that are outside of their control." It also reiterated that Mr. Galvan, his team, the students and their parents, "Are, in a way, a family. They learn together, they troubleshoot together, they laugh together and, most importantly, they struggle together," according to Mr. Galvan.