Band Becoming Content Creators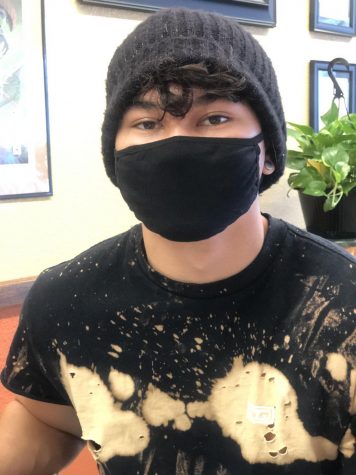 More stories from Jailen Alon-Alon
Under the circumstances of Covid-19, everyone is forced to adapt to new ways of doing what they love. The Esperanza High School Band is no different. Under the school's tradition of excellence, this band is striving to go where other high school bands have not. That is creating their own content.
The focus for the band is currently on creating a virtual band project where students and teachers can enjoy socially distant concerts. The plan is for the band to perform virtually until further notice. 
They produce songs with the help of music notation programs such as MuseScore, a free and open-source software that allows users to share sheet music, and flat.com, a software development website that specializes in creative consultancy. The Aztecs are recording projects into Soundtrap, a premium online platform that gives creators the ability to record music and other audio entertainment. 
This new jump for the band could make many future lifelong musicians. It is great practice if a student wishes to create their own music or has a true passion for music. For junior baritone player, Seth Diaz, this is the case. "Music and performing arts have always been an interest. Of course it's challenging as we're being introduced to new platforms and tools to use, but overall it's really fun," said Diaz.
As a community, the pandemic has affected all of our lives greatly, regardless of if we are affected directly or are dealing with the backlash of it. Despite these setbacks, it is important that we strive to be more advanced than we were last year. That means trying new things and expanding our horizons. The Band recording their own music is a perfect example of this. Diaz said, "Covid has been a challenge, but finding ways to work around it is what keeps my interest in this program. There's always something new."
By trying new things, you are faced with challenges. The band students and teachers' growth mindsets do not let that stop them. "The challenge with recording virtually is that we can't always hear each other. However, that is an opportunity for growth as well," said Brad Davis, director of the band program. "If I really wanted to be stingy, I'd, of course, say that I'd prefer being in person when it comes to this stuff as it makes it easier to ask questions. So there is a bit of a learning curve to it," said Diaz when asked about challenges he was faced with.