Black Friday: The Day to Shop
More stories from Ally Dahncke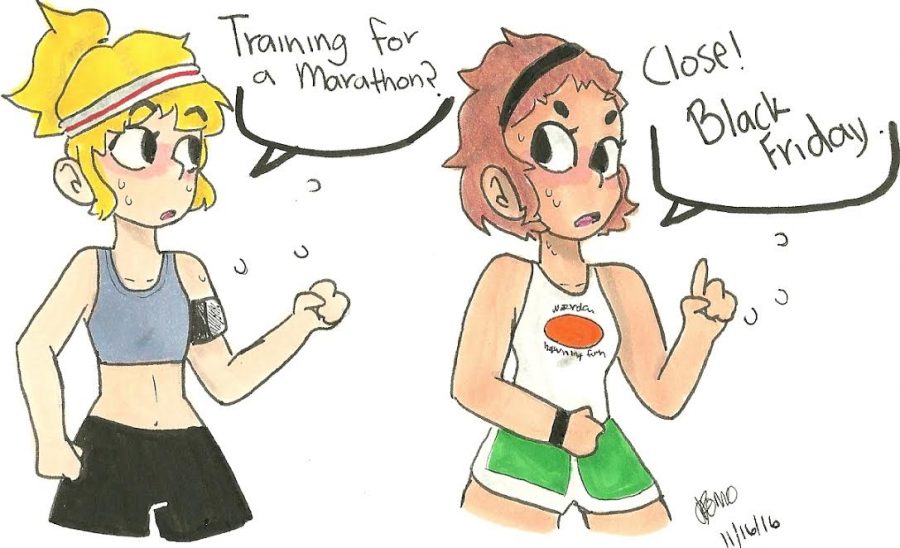 In the early morning on the Friday after Thanksgiving, and giant crowds wait in anticipation for the stores to open. This is how you know it is Black Friday.
Black Friday is the day stores have huge discounts and everyone is crowding around wanting to get the best deals. Waking up early to beat others to the store may not be the best part of it, but there are big discounts on everything that people did not even think they needed.
Also, it is a great day to get Christmas shopping done so there is no panic about doing it last minute or concern about the cost.
However, having to go to different stores to find the one thing that is continuously sold out is a big downside, so online shopping solves that problem, indicating if an item is sold out without actually visiting that store.
All in all, Black Friday is worth the hassle because shopping gets done at low prices.