Motorcross racer shows athleticism off campus
More stories from Ally Dahncke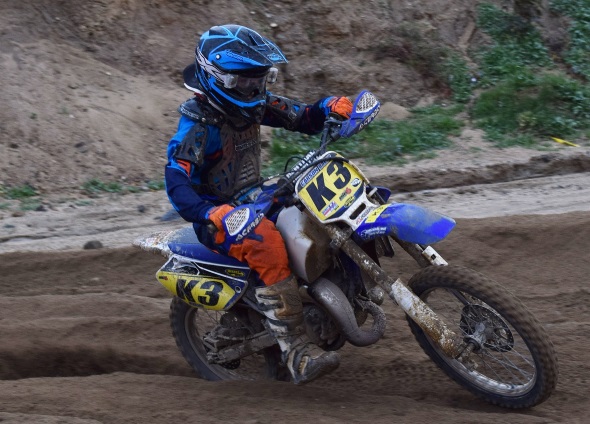 The revving of engines and the cheers of the crowd are heard throughout the track. Baehr is waiting at the starting line on his bike ready for the race to begin.
Junior Carson Baehr competes in motocross races which is a type of off road motorcycle racing.
Motocross is considered a sport because the racers were the most physically fit athletes the National Athletic Health Institute in California ever tested, and the racers also possess amazing endurance that is needed for the many laps they race and the rough terrain they race on, according to rpamx.co.uk.
Baehr started racing when he was 10 years old and has been riding since he was 3 years old. His dad inspired him to start, since he raced himself.
"I love racing and competing," he stated. He has been in around 60 competitions and won about 45 of those.
His most significant win was when he was behind during the beginning of the race but caught up and crossed the finish line first.
He races to have a good time and loves to compete with his friends, but his favorite person to race against is his brother. "He's faster than me and pushes me to train harder and try to win," Baehr said.
His favorite place to race is in Las Vegas. "There are a lot of people there, and many go to see motocross races. So there are huge crowds that are fun to race in front of," he said.
Baehr believes that anyone who wants to should race. "Anyone can motocross. There are different classes, so if you aren't too good you can start in an easier class," he said.