Women's Water Polo Compete in CIF Playoffs
Hang on for a minute...we're trying to find some more stories you might like.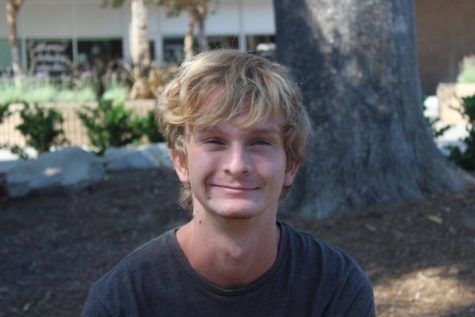 More stories from Connor Downing
Varsity women's water polo recently finished off their season after competing in CIF playoffs, winning 20 out of 31 games overall.
The Aztecs were taken out of season at Segerstrom High School in an away game, losing with a score of 11-8. The playoff game was determined in the end by the third quarter, when Segerstrom scored three goals with Esperanza zero. Junior Kaylie Long served as the goalie, with seniors Addison Sharr and Maya Jedrzejczak double posting on offense.
In the So Cal Irvine Tournament during Jan. 24 through Jan 26., the team did well, beating Canyon High School with a score of 12-8. Against Murrieta Valley, a division 1 team, they were able to tie every quarter 9-9 before losing to them 13-9. according to coach Ashley Haney, it was their best game, with six players scoring.
During the season, Foothill reigned champion over the team, but Esperanza beating the persistent Canyon team three times gave the Aztecs a tie breaker, according to Haney. The tie was between Canyon, Esperanza and Villa Park in the Crestview League. Esperanza was placed second in league, behind Foothill.
The season started slowly in November, according to senior Lauren Vandergriff, who's position is driver, with practices in the mornings from 5:45 to 7 a.m. on Mondays, Wednesdays, and Fridays leading up to the Irvine Tournament. Afternoon practices were standard, going from 2-4 p.m. Training involved lots of swimming mileage, up to 20 miles during their hell week.
"All of our varsity team is important," said Haney, "especially our team captains, seniors Rachel Westphal and Sharr. I have coached the seniors on the varsity team when they were 12 to 14, coaching them for the past 6 years through the Elite Aquatics Sports Team (EAST). Their hard work between clubs, sports and all put them where they are this year. They always worked hard. They're like my children, and I hope they go into college doing their best."
One of the things they needed to improve upon was shooting. "We needed confidence building on shoot, as our defense is really solid," said Vandergriff. Haney added shooting on the outside was their focus and that their centers are good on drop defense.
Vandergriff said that the bench players' season improved, noting them becoming a lot better. Haney said, "They came to practice, we needed them, as we don't have a deep team, and they gave the starting lineup a challenging time during practice. Frosh-soph ended this week [Feb. 1], getting more girls out that worked hard and did really well. We are looking to use freshman Gabby Spoonhower and sophomore Aaliyah Burns as our up and coming." Both girls scored two goals in a game that past week.