Men's Waterpolo Season Recap
Hang on for a minute...we're trying to find some more stories you might like.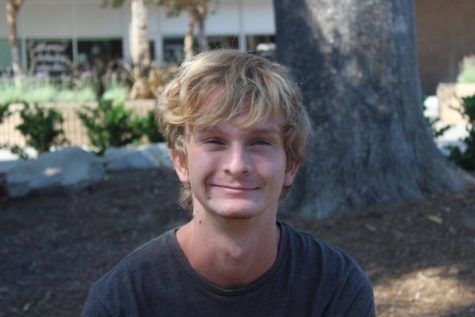 More stories from Connor Downing
After winning league, the men's water polo team went to CIF, losing in the second round to Cerritos High School.
The team's overall win-lose ratio was 9-22-1, and was 3-1 in league, according to maxpreps.com. Despite the win-lose ratio, varsity coach Gaylen Diaz said, "they played well in the North Hills Conference and won on a high note."
Several players stood out this season, including junior Frank Hullics and sophomore Luke Galvin, who stood out in the last games.
The varsity team will be losing several players after senior players graduate.
"I will always remember the seniors. I became really close with them the past few years, so I will miss them a lot," said Tommy O'Grady, junior. There are eight seniors players this year: Ethan Ogren, Cameron Elder, Wyatt Durbin, Collin Walker, Cameron Mollazadeh, Dillon Stubbs, Emory Padar, and Andrew Dorado.
"Water Polo is the most challenging, well conditioned sports," said Diaz. "I'm happy with the seniors, and the character and the commitment of all our athletes. Great group of guys, worked hard."
"I will always remember the seniors. I became really close with with them the past few years, so I will miss them a lot," said junior Tommy O'Grady. "We all came together this season, which really helped the way we played."
Although the water polo season is over, they still have swim season to look forward to. Diaz said to prepare the team for next years, there will be a focus on getting better on defense and shooting the ball better next year.
"Water Polo is the most challenging, well conditioned sports," said Diaz, "gotta learn one sport to play the other one."