How Teachers Spend Their Sunny Months
More stories from Karem Trindade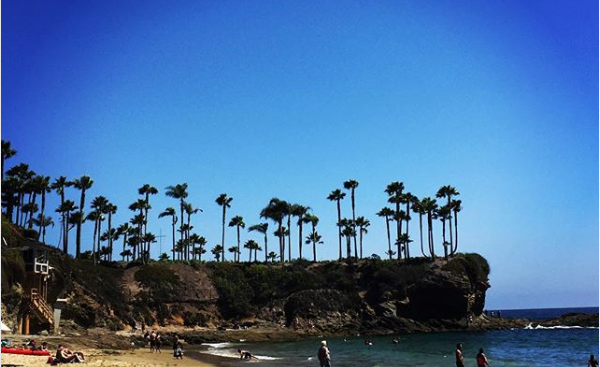 The time we've all been waiting for every year is approaching, summer. Everyone has plans, rather it be going on a cruise around Europe or just staying in and watching Netflix. However, we students always know what each other is up to during the summer, and not what the teachers are up to. Even though we might think their activities are not of interest to us, the majority of the teachers here on campus do some pretty fun activities during the summer that most of us would wish we were doing it as well.
Many teachers have summer traditions, from simple ones such as going to the river with the family to traveling outside the country. Math teacher, Laura Evans, has a summer tradition of traveling every summer. She has been to places such as Japan, China, Italy, and this year she is going to Spain.
She has grandparents who have traveled around the world, thus where she gets her adventurous side from. "I asked my grandparents what was their favorite place they've been to," said Evans, and that is how she decided that Spain was it this summer.
While some summer traditions are adventurous like Evans', some teachers like to play it simple with the family. Spanish teacher, Priscila Stremiz, has a tradition of going to Baja in Mexico with the family in July every summer, and science teacher, April Vanderhook goes to the river with the family where she gets to relax in the hot weather.
Most people can't wait for summer due to the many activities they are involved in, especially us students. Most teachers, however, are most excited to spend time with their kids, considering that throughout the school year teachers are so busy.
Language arts teacher, Whitney Leonard, would usually go on one big cruise with the family, she has previously been to Mexico, Canada, Italy, Greece, Spain, France, but this year, she can't wait to spend the summer in her new house with her two daughters, one of them being a newborn. "Fun to have summer with both girls," said Leonard, "[last summer] I was super pregnant." U.S. history teacher, Mark Lovein, feels the same way, he looks forward to "not working, [and] just being able to hang out with the kids."
Although the reason teachers are excited about summer is so they could get a break-off work and just relax, Vanderhook thinks otherwise. "I'm excited to organize next year's lab and curriculum," said Vanderhook. Many teachers, even though they are on a break, cannot let go from what they teach. Evans doesn't intentionally look for places where math is related, however, "you could find math everywhere," said Evans. And Lovein has the same thought process as well, "I try to incorporate [history] into everything," said Lovein.
Summer is a time for fun and relaxation, which is something both teachers and students need. Regardless of the activities you are doing, as long as you could find the enjoyment in it, you might be having the best summer yet. Sometimes, despite all the adventures people around us go on, what you really want this summer could be "sleeping in, trying new things, and going outside," which, according to Evans, is something she values a lot.