Who Will Win at the 2022 Oscars?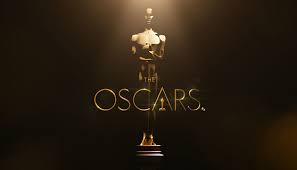 As this year's Oscar Awards get closer, people online have begun making their predictions for who will win all 23 categories, creating discourse amongst moviegoers. Today, I will give my predictions for what I think are the 6 most important categories. 
Best Picture: The winner for this category will most likely be The Power of the Dog, directed by Jane Campion and starring Benedict Cumberbatch, Kirsten Dunst, and Kodi Smit-McPhee. The film has won a Golden Globe for Best Motion Picture, BAFTA Awards for Best Film and Best Director, and all three actors mentioned were nominated for the Screen Actors Guild Awards for Outstanding Performances. 
Best Actor: This category seems like it will be a two headed race, those two being Will Smith in King Richard and Benedict Cumberbatch in The Power of the Dog. Critics have praised both actors' performances in their films, and the general public seems to agree that the winner will be either of those two. I personally have heard more positive reviews about Cumberbatch's performance, and the fact that his film will likely win Best Picture makes me think that he will also be the one to win Best Actor.
Best Actress: This is, again, a tough category, but I think the winner will be Nicole Kidman for her performance in Being the Ricardos. Kidman won the Golden Globe Award for Best Actress in a Drama, a very important award for her that gives her a bit of a lead. This category is filled with very talented actresses, but I think that Kidman will just barely edge out the competition because of her previous win. 
Best Supporting Actor: Like Nicole Kidman, I believe that the winner of this category will be another actor who has previously won important awards for his performance. Kodi Smit-McPhee has won the BAFTA Award for Best Supporting Actor, and was nominated for the Screen Actors Guild Award for Outstanding Performance in a Supporting Role for The Power of the Dog. Again, this award and nomination gives McPhee an edge that the other actors in this category do not have, making him very likely to take the award home.
Best Supporting Actress: Ariana Debose has already won a Golden Globe for Best Supporting Actress for her performance in Stephen Spielberg's West Side Story, meaning she will likely win in this category. I have heard nothing but amazing reviews about her, so I have no doubt that she will secure her very first Oscar win this year. 
Best Director: I think that, again, this category will be taken by The Power of the Dog and its director, Jane Campion. Campion has already won the BAFTA Award for best director, along with many other Best Director wins from other awards. This is also because I think  this film will  be the winner for Best Picture, and both of those awards usually go hand in hand.
Even if my predictions are incorrect, I am still excited for this year's Oscar Awards! If you are interested, make sure to tune in to the awards ceremony on March 27, 2022 at 5 p.m. on ABC.
For the full list of nominations, visit the link here.