Teacher of the week: Mrs. Sypherd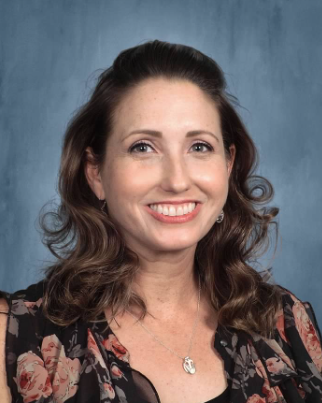 What is your favorite thing about teaching at EHS?
I love that the staff here genuinely care about the students and want to find a way for everyone to feel recognized, included, and involved. 
What do you like to do in your free time?
I like to spend time with my family, take my dog for walks, garden, and watch television (especially HGTV and Food Network).
What's your favorite sport?
I'm not talented enough to play any sports, but my husband is a big Angel's fan, so I'll watch baseball games with him sometimes.
How long have you been at EHS?
I started with Esperanza in the fall of 2012, so this is my 9th year here.
What is the best part of working with kids?
I like helping others, so I think the best part of my job is getting to feel like I helped another person. I appreciate that I get to know students across their full time at Esperanza, so by the time they reach graduation, I feel really connected to them and proud of their accomplishments.
If you could visit any country outside North America, which one and why?
I would love to go to St. Thomas Island or almost anywhere in the Caribbean. I would like to go snorkeling and visit the Pirate Treasure Museum.