2022 Albums We'll Be Listening To All Year Long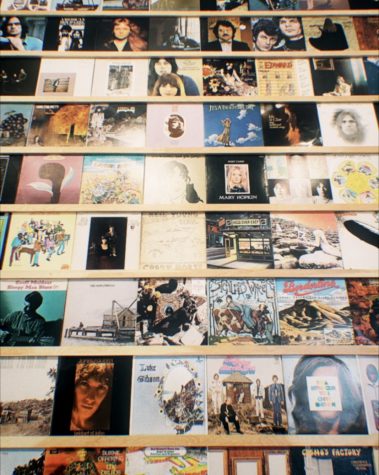 SZA — Release: TBA
SZA fans are hungry for a follow-up album after her 2017 release, "Ctrl". Via her instagram story, she's been doing 12-hour days in the studio to give fans what they've been asking for. "So much of me is in my music, it's literally verbatim whatever's on my mind, and I see the world way differently than I did [before] . . . I'm just trying to have fun and really let my heart speak and get out of my head." she told POPSUGAR. Since the release of her single "I Hate U", a song that got popular on TikTok, fans have the power to determine how soon her album will be released. If they demand it, it'll be here soon enough. 
 Kid Cudi — "Entergalactic" Album Release: Summer 2022
During a performance in at the 2021 Rolling Loud festival, Kid Cudi revealed that he plans to release two albums in 2022 beginning with "Entergalactic," the soundtrack to his upcoming, animated Netflix show. "I have 'Entergalactic' coming in the summer, but I wanna drop another album before that," he told the audience. "And I got some tasty surprises, and I'm really excited about all this new music, to give to you guys." 
Khalid — "Everything Is Changing" Album Release: 2022
 Originally scheduled to drop in fall 2021, Khalid's third studio album, "Everything Is Changing" is taking longer than expected to arrive, but good things take time. "'Everything Is Changing' as an album really takes that a step further with all of the songs centering around trying to find a purpose and a sense of self in a world where everything is digitally connected but emotionally disconnected," he said in an interview . "As we all come out of quarantine and venture more into the world and try to reconnect with people we haven't seen in over a year, I hope the messages explored within the album open up conversations and allow people to access their feelings in a new way."
 Kendrick Lamar — Album Release: TBA
In August, Kendrick Lamar announced that he'll be leaving his longtime record label, Top Dawn Entertainment, and hinted that a new project is in the works.  While it's unclear what the new album is called or whether it will be Lamar's final project overall, the rapper did confirm that his fifth album will be a reflection on his last 17 years in the music business. "I spend most of my days with fleeting thoughts. Writing. Listening. And collecting old Beach cruisers," he wrote. "The morning rides keep me on a hill of silence. I go months without a phone. Love, loss, and grief have disturbed my comfort zone, but the glimmers of God speak through my music and family. While the world around me evolves, I reflect on what matters the most. The life in which my words will land next." 
 Frank Ocean — Album Release: TBA
Four long years after the release of his second studio album, "Blonde," Frank Ocean is returning in 2023 to headline at Coachella, which might mean there's new music in store ahead of the performance. Given the singer's unpredictability when it comes to album releases, we can't be sure he plans to release new music in 2022, but we're keeping our fingers crossed. With the recent passing of his younger brother, many fans expect his next album to be melancholy. In addition, many understand his absence from music may be a result of the passing as well.
 Arctic Monkeys — Album Release: Summer 2022
Three years after they released "Tranquility Base Hotel & Casino," the Arctic Monkeys are expected to drop their seventh album ahead of their summer 2022 tour. On Nov. 12, drummer Matt Helders went on the UK's "5 Live Breakfast" and confirmed that the album is "pretty much" done. "It was a bit disjointed how we had to do it, and there are bits to finish off, but yeah, it's all in the works," he explained, referring to complications caused by the pandemic. Fans love that their albums always kind of pick up where the other one left off in a way and can't wait for the story telling in the next one.