Most Underappreciated Moments at This Year's Academy Awards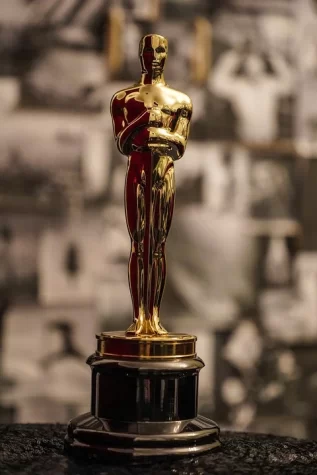 The 94th Academy Awards occurred Sunday, March 27. Though there were some things that took place that stole the spotlight of the night, there were other moments that were overlooked and deserve more recognition. 
The award for Best Supporting Actor went to Troy Kotsur for his performance in CODA, making Kotsur the first deaf man to win an acting Oscar. This also makes him the second deaf actor in general to win an acting Oscar, the first being his female co-star Marlee Matlin in 1987. This, along with CODA winning the Best Picture Award, is a huge step in representation for the deaf community. Deaf actress Lauren Ridloff made a post on her Instagram account dedicated to these victories, praising how "things are changing. We gotta keep up that momentum. That sea of waving hands in the Dolby Theater must happen again. Onward, upward!" The "sea of waving hands" is referring to how the audience decided to sign their applause instead of actually clapping. Kotsur thanked "all the members of the academy for recognizing [his] work".
Actress Ariana Debose became the first openly queer woman of color to win an acting Oscar. She won the award for Best Supporting Actress for her performance in Steven Spielberg's West Side Story. Debose is also the second Latina ever to win an acting Oscar, with the first being Rita Moreno for playing the same role as Debose in the original West Side Story 60 years ago. Both actresses played the part of Anita, and Moreno was even brought back to play a part in the new version and act opposite Debose. In her speech, Debose told the audience to "imagine this little girl in the back seat of a white Ford Focus. Look into her eyes. You see a queer, openly queer, woman of color. An Afro-Latina who found her strength in life through art. And that's what I believe we're here to celebrate." This win for Debose will hopefully allow a path to be paved for other openly queer actors to win major awards. 
Jane Campion became the third woman ever to win the Best Director Award. Campion won for her direction of The Power of the Dog starring Benedict Cumberbatch, which was also nominated for 11 other awards. This was Campion's first film in 12 years, making an Oscar nomination an incredible achievement for her. But becoming only the third woman filmmaker to win the award is a remarkable achievement. The first woman to win the award was Kathryn Bigelow for her direction of Hurt Locker in 2010, meaning it took 82 years for the Academy to recognize a woman with such an honor. In 2021, Chloé Zhao won the award for her film Nomadland and became the second woman filmmaker to win. Now, Campion is continuing the line of Academy Award winning female directors, and praised her male competitors in her speech; "just want to say big love to my fellow nominees, I love you all, you're all so extraordinarily talented and it could have been any of you."
Many events took place that night which stole the show, but these moments were some of the most important of the night, and it felt appropriate to spend time to appreciate them.