Teacher of the week:Mr. Fitzgerald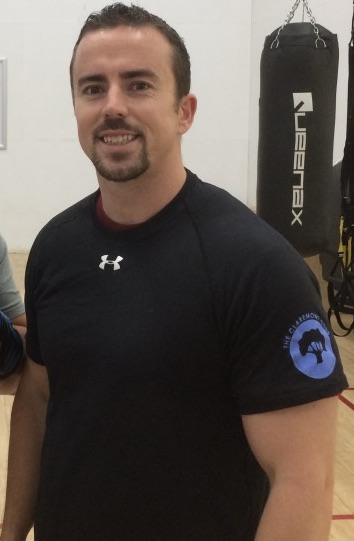 What made you want to be a teacher? 
Growing up I had a phenomenal coach for football and basketball named Tony Galla. Without question, he had the biggest impact on my life, was a mentor and someone I try to be like even to the current day.
What subjects do you teach? 
I teach Health, CCR, and 6th period Strength and Conditioning
What do you like most about being a teacher? 
Strength and Conditioning 6th period is the highlight of my day, in the fall I got to work with Lacrosse, Softball and Track. In the spring I am with Track 5 days a week and girls volleyball Tuesdays and Thursdays. It is a great way to finish the school day and work with the athletes on campus.
What are some of your hobbies or things you do in your free time? 
My favorite thing to do is to go to the gym and play sports with my friends.
What is your favorite part about Esperanza High School? (staff,students,etc.) 
I made some good friendships with the staff and students. Rich Medellin asked me to join the track team as an assistant coach for the sprinters, I love being part of the team, working with them everyday is something I always look forward to.
What is your favorite sport?
 Football, I love the NFL and watch all day on Sundays in the fall. My favorite day of the year is Superbowl Sunday.
If someone gave you a day to do whatever you wanted, what would it be and why? 
I'd say a perfect day for me would be to go to the gym in the morning, play sports with my friends in the afternoon then go to beach/ or pool have a BBQ and relax with friends/family
What is your favorite sport(s) to coach or play? 
Coaching Track has been awesome. It's a great way to feel connected to Esperanza. Sports that I love to play flag football, boxing, basketball and baseball I try to play as often as possible