Look at Unified Sports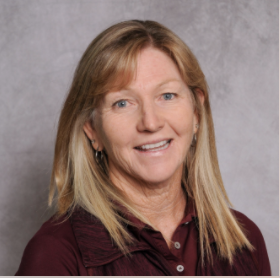 Mrs. Walters reminisces on starting the Unified Sports program and reflects on some of her best memories in the class.
 What would be your favorite memory in this class?
An ongoing occurrence; every year our athletes experience all the positive, enthusiastic, unwavering support from the student body and staff. It warms my heart that so many of our Esperanza students and staff pack the bleachers for our Exhibition Basketball and Softball Games. I love it when the crowd goes crazy when our athletes make a basket or hit a ball and run the bases. If you haven't had a chance to come and watch, our Exhibition basketball game is on November 16th at lunch.
What was your inspiration for starting this program?
The program was presented to me at a conference I attended some years back. Knowing our Esperanza students, I knew they would embrace it and help to make it a great experience. I was granted support from principals and teachers like Mr. Galvan. Now we have a well established program that is growing in our district.
Biggest takeaway from this program?
This Unified Sports program truly UNITES our campus. I love to see many of our students here give high fives or fist bumps to the Unified athletes. Our program involves the Esperanza students, the staff, the sports teams, and other schools in our community. You will see several Unified events on our campus throughout the year, I encourage everyone to participate and get to know our special population. 
As a teacher, how is it different planning for this class versus planning for an average PE class?
The pace of USPE is much slower than that of a regular PE class, and we play games that you might see at the Middle or Elementary school level. We like to play tag games, we have a parachute activity, and we may even play Duck, Duck, Goose. USPE will also focus a lot on social interactions. The general education students enrolled in the class are asked to initiate conversations to help. our Unified Athletes learn what you might ask a friend on a Monday, or what you might say to your friend when you leave school for the weekend. We encourage students who have a kind heart and who would enjoy getting to know our Unified Athletes to join our Unified Sports Physical Education Class or our Club.