Student of the week Week 01/16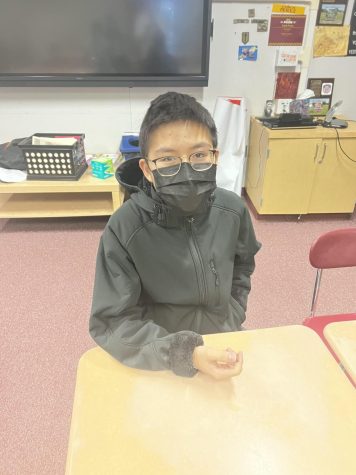 Lead: Hello everone my name is Andy Liu today i am going to interview joshua hwang he is a 9th gread in esperanza high school also he is in the Air Force jrotc progrem let's get started.
Additional Information: His favorite class is spanish because that he think this new and he can also learn another language he is in Air force jrotc progrem he join itbecause that he is interesting about it and also he think it is a great exasperatio 
↕ LINKED ↕
Direct Quote: " i really enjoy the feeling when i am at the progrem"
Transition:Not only at school but people also has there own time let's see what he normal do forhis free time 
↕ LINKED ↕
Direct Quote: " I will going out with my frends and also play video games at home, and i will hoing to summer school for this summer."
Transition: not everyone is perfect, we all need some change in our life and joshua also has a plan to change himself.
↕ LINKED ↕
Direct Quote: " i will working on homework more and also giving myself more time to reviewing on test or quiz"
Ending-Transition and Kicker Quote:That's it for today's interview. Thanks for reading and also thanks to joshua hwang to help me with the interview.