Midterm elections take place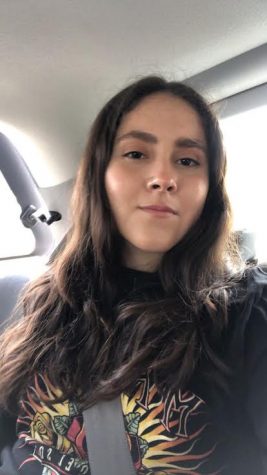 More stories from Jocelyn Castañeda
Making history with yet another midterm election, the United States enters the second half of president Donald Trump's office. Occurring every two years, the 2018 midterm took place on Nov. 6.
A total of 36 out of 50 states withheld elections for governor this year, including California. The current California governor Jerry Brown, elected in 2011, will remain in office until Jan. 7, 2019. Democrat Gavin Newsom won the race to be California's next governor with 59.3 percent of the votes. Republican John Cox accumulated 40.7 percent of the votes. Orange County accumulated majorly Republican votes having 343,097 of them. However, the Democratic party will contain its same power, since Brown also represents Democrats.
These elections have also decided on a new Orange County sheriff. Sheriff Sandra Hutchens has been Sheriff since 2010 and is now retiring. Republican (elected Undersheriff in 2016) Donald Barnes and Los Angeles District Attorney Investigator Duke Nguyen, a Democrat, competed to be Orange County's new sheriff. Barnes wins with 57 percent of the votes as Nguyen gathered 43 percent of them.
The US Senate seat will be assumed by Democrat Dianne Feinstein who won by six percent. The next Lieutenant Governor will be Eleni Kounalakis, a democrat. Also a democrat, the newly elected attorney general will be Xavier Becerra. The new Secretary of State Alex Padilla and the new treasurer, Fiona Ma, are both democrats.
The House elections resulted in Democrats taking control and gaining 28 seats. US House District 39 ultimately was between Republican Young Kim and Democrat Gil Cisneros. Kim won the election with 51.3 percent of the votes, which is almost 4,000 more votes than Cisneros received. The previous representative, Ed Royce, will now retire.
Prop 6, the gas tax, has not been repealed because of concern of elimination of certain road repair and transportation funding. Fuel and vehicle taxes recently passed by the Legislature would continue to be in effect and also pay for highway and road maintenance and repairs and transit programs. This means that legislature does not require voter approval for increasing or new fuel and vehicle taxes.
The majority of voters voted yes for proposition 7. This proposition will allow legislature to change the daylight saving time period. Exactly 61 percent of voters voted for proposition 12 will result in new standards for confinement of specified farm animals and it bans the sale of non complying products.