Women's Soccer Season Overview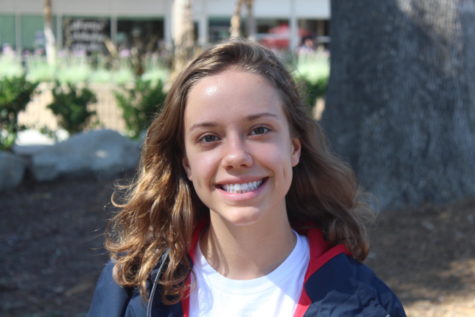 More stories from Delaney Sinclair
As our women's soccer team is finally finished with their season under the sun, their hearts are still clearly on the field. All the girls on this team clearly worked hard to attain their successes. They ended up winning the league title, which is a huge accomplishment in and of itself. There overall stats for league were 14 wins, 4 loses and 3 ties. They also made it to CIF and won their first round. Their current elected captains are senior Ryanne Molenaar and junior Jayden Ramirez.
"We pulled together a victory in the first round of CIF, an accomplishment I've experienced only one other time in all four years of varsity," said Center Forward Molenaar.
As far as the season goes, this one should be marked for the books. With only a small amount of senior girls on the team, they still made it very far in their successes. The team's youthful energy did not seem to hold them back one bit as they tore down competition.
Molenaar said, "I think it couldn't have gone better. For being such a young team this year, I did not expect a successful season, but these girls proved me wrong."
With league and games often being intimidating, it can be a stress reliever to beat someone that is a valid threat. As the lady Aztecs beat Eldorado this helped to boost their courage on their road to success.
"Beating El Dorado on the road was definitely one of the highlights from the season because it gave us confidence knowing that they would be the hardest competition in league," said Center Forward Ramirez.
With a team sport also comes great memories. During their win of the first CIF game, they started the game losing 0-2 and came back to tie in the end 2-2. They then went into double overtime and won in PKS (Penalty Kicks Saved).
Ramirez said, "That was such an outstanding moment of the season not just because we won the game but because we had so much support in the stands from our fellow schoolmates and teachers."
This team not only makes the wins, but also has dedication and determination. As high schoolers progressing through life, a team environment like this can often help to shape people.
Molenaar said, "By having this position of leadership, it has pushed me to uphold my own work ethic and learn the skills of pushing others as well as myself."